WATER DAMAGE, MOLD REMEDIATION & FIRE DAMAGE RESTORATION WEST PALM BEACH, FLORIDA
FREE INSPECTION WITH ALL OF OUR SERVICES
Welcome to Rapid Restoration Recovery INC.  The most trusted and technologically advanced emergency restoration company in South Florida.
Welcome to Rapid Restoration Recovery INC.  The most trusted and technologically advanced emergency Damage restoration company in West Palm Beach, FL
The Best Rapid Restoration Service in West Palm Beach, FL
West palm Beach is a Florida town located close to the oceanfront in Palm Beach. It is one of the more exclusive residential areas in Florida. Compared to other parts of Palm Beach, local residents have a higher than average. If you are looking for an exclusive property in Florida, this is the right place to come to. West Palm Beach is also an excellent location to establish a business.
As West Palm Beach is located close to the ocean and more or less surrounded by water, leaving in the area does present its fair share of challenges. Damp and water damage issues are common events. When you need help with mold removal or other property restoration projects, you can rely on local company Rapid restoration recovery Inc to do a good job.
At Rapid Restoration, we understand how stressful water damage and floods can be, so we'll work as quickly and efficiently as possible to handle the situation so you have minor disruption to you.
Rapid Restoration's mold remediation procedures are expertly designed to safely and completely remove all mold and mildew spores and contamination inside any type of building or structure.
Rapid Restoration's goal is to restore the damage, inconvenience and emotional stress associated with such a traumatic event and get your property restored back to its pre-loss condition as quickly as possible.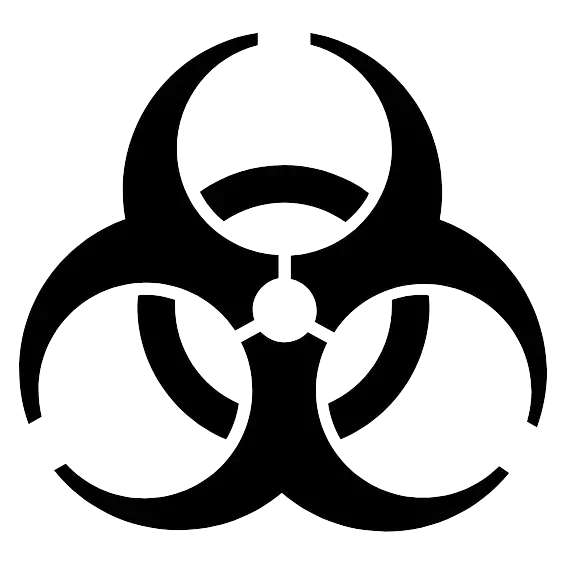 Biohazard & Crime Scene Cleanup
When Restoration services needed due to a death. accident traumatic event, chemical spills, sewage backups, hoarding, and more, are all considered hazardous waste disposals
and should be handled only  by a professional.
At Rapid Restoration we ensure that the inside of all ductwork and vents in your home or commercial building, such as the air ducts, dryer ducts, and even the trash chutes are free of dirt. debris and harmful pathogens and build up.
When you live in South Florida dealing with storms is inevitable. We have years of experience with storm damage and will assure it's done right and as quickly and efficiently as possible to get you and our property back to its pre-loss state.
Welcome to Rapid restoration recovery Inc West Palm Beach, FL
When disaster strikes, you want someone you can rely on. Rapid restoration recovery Inc has been serving West Palm Beach, FL for more than a decade, During that time, it has become one of the most trusted local services in the area. Rapid restoration recovery Inc can help you to recover your property from emergencies, including fire, flooding, and mold remediation.
Our team of fully qualified technicians backed up by our highly trained management team are certified to deal with and rapidly respond to fires, floods, biohazard outbreaks, ventilation, and mold removal. When you need our services, we are only ever a phone call away.
We are fully licensed Florida General Contractors. This means we can deal with almost every phase of your property restoration project.
Rapid restoration recovery Inc offer a range of home recovery services. One of our premier services is our mold removal service. Mildew and mold often cause a problem due to the high humidity level in Florida. If you have been living here for a while, you may have to call in mold remediation experts on occasion.
Our company has expertise in dealing with all stages of mold removal and prevention. We work with all of the latest cleaning products, including anti-microbial agents that help to remove mold spores from a range of surfaces. If you notice mold anywhere in your property, do not hesitate to give us a call. Mold spores can grow anywhere in your home. Damp carpets are the perfect place for mold to call home.
Rapid Restoration is the #1 Emergency Restoration Company in the disaster relief industry. LICENSE# MRSR3207 Commercial and Residential Emergency Restoration Contractor.
Mold Remediation in West Palm Beach
Mold grows quickly in the Florida humidity. When you need a fast solution, Rapid restoration recovery Inc offer a range of services.
The first thing our highly trained technicians will do is to find the source of the problem. Many other mold removal services just go in and clear away the visible mold. We like to take things a step further.
If you don't get to the bottom of the problem, mold or mildew is likely to come again. As part of our mold removal service, we use the best anti-microbial agents together with negative air machine cleaning systems. We are so confident we issue a "mold warranty" when we leave your home or business.
Water Restoration Services in West Palm Beach, FL
Property water restoration is a popular service in West Palm Beach. As we are so close to the ocean in West Palm Beach, water can enter your home in a number of ways. High tides can cause a sudden rise in sea levels. As the effects of climate change increase, we are more at risk from sudden heavy rainstorms and hurricanes. Both can cause water damage to property.
First, we make sure all water is removed from your property. Secondly, we start to monitor the humidity level. Doing so tells us if your home is drying out or not. Once, your home has dried out, our aim is to recover it and get you back home as soon as possible.
Sanitization and Cleaning in West Palm Beach, FL
Rapid restoration recovery Inc has one of the most experienced cleaning and sanitation teams in Florida. We have the experience of dealing with anything from general commercial cleaning to sanitization cleaning of a crime scene.
We offer cleaning contracts covering a complete range of cleaning projects.
List of cleaning services:
Schools
Home
Day centers
Bars
Clubs
Gyms
Hospitals
Restaurants
Offices
Nursing Homes
When you would like to know more about any of our cleaning services in West Palm Beach, FL you can contact us on our website. Alternatively, you can give us a call to find out more.
Leak Detection in West Palm Beach, FL
Without a shadow of a doubt, one of the biggest causes of mold is leaking pipes.
Over time, pipes may start to leak as they age. Insulation around the pipes quickly disintegrates in the heat. When this happens, slow leaks occur.
Damp patches appearing on floors, walls or ceilings are a clear indication that you may have a leak. Smaller leaks are not easy to trace. Finding the source of the leak is essential when you want to stop the mold from spreading and prevent it from returning. Rapid restoration recovery Inc West Palm Beach can help you with both leak detection and mold remediation.
West Palm Beach Storm Damage
Our climate is going through rapid change. Predicting the weather is more challenging than it used to be. As a result, our Florida coast is seeing more severe rainstorms and hurricanes compared to a few years ago.
Any kind of storm damage has devastating effects on your property. Storm damage can mean anything from heavy rain to severe ocean storm surges. If you think you are in danger, the best thing you can do is to leave your property.
Of course, that means you still have to deal with the aftermath of the disaster. After all, natural disasters are next to impossible to prevent. Rapid restoration recovery Inc West Palm Beach can help to restore your property. We will clean up and make sure your property is as good as new.
Coping with Fire Damage in West Palm Beach, FL
One of the most dangerous challenges many of us have to cope with is fire. Increased global temperatures are causing fire outbreaks not only in wilderness areas but also in our towns and cities. During the past few years, grass wildfires have even broken out in West Palm Beach.
A fire is dangerous in itself. But, the after-effects of a fire are often even more dangerous. Soot and ash both contain particles that cause respiratory disorders. Carcinogenic substances can also be found in ash and soot.
Should you try to clean up after a fire yourself? The answer to that question is no. You will need help as particles will have deposited themselves all over your property, including in ducting and venting. Rapid restoration recovery Inc West Palm Beach, FL offers a professional fire cleaning up service.
We know that this is serious so we respond quickly. Our goal is always to get you back into your home. As part of the process, we always make sure we deodorize your home to eliminate the odor of smoke.
Biohazard Cleanup in West Palm Beach, FL
Biohazards include anything from carcinogenic soot particles to crime scene cleanups. As a team, we have taken our biohazard cleanup one step further.
If you find yourself confronted with a hoarder situation, we can step in and clean up the property. Unfortunately, hoarders collect more or less everything. Not all that they collect is safe and pleasant.
Trauma and emergency situations often occur. Emotionally, they are difficult to handle. If it happens to you, don't suffer in silence. Instead, give us a call and we will help you. Along with our biohazard cleanup, crime scene cleanups are something we offer 24/7. Just go ahead and call the number listed on our website.
Vent and Air Duct Cleaning
Rapid restoration recovery Inc West Palm Beach also offers vent and duct cleaning. This service is available to both private as well as commercial customers.
Many of our commercial clients use the service on a regular basis for kitchen cleaning, hospital and school cleaning. During the Coronavirus crisis, keeping vents and ducts clean in nursing homes was of particular importance.
The service is offered by a specialist team. They are professionally trained to operate the machinery involved in duct and vent cleaning. The service is also available to private residential clients with HVAC systems.
When you would like to know more about any of our services, all you have to do is to give us a call. You can also contact us via our website.
Our friendly office team will get back to you. When you call, they are happy to answer all of your questions. If you need more information about any of our services, please don't hesitate to ask. We work together with all major home insurance companies.
943 Clint Moore Rd, Boca Raton, FL 33487
Servicing the following zip codes in West Palm Beach
Restoration Services Near Me