Emergency Damage Restoration Delray Beach, FL 
WATER DAMAGE, MOLD REMEDIATION & FIRE DAMAGE DELRAY BEACH, FL
FREE INSPECTION WITH ALL OF OUR SERVICES
Welcome to Rapid Restoration Recovery INC.  The most trusted and technologically advanced emergency restoration company in South Florida.
Emergency Damage Restoration Delray Beach, FL 
Welcome to Rapid Restoration Recovery INC.  The most trusted and technologically advanced emergency restoration company in Delray Beach, FL.
The Best Delray Beach Rapid Restoration Service
Delray Beach is located in southeast Florida. The city is slightly set back from the oceanfront. Delray Beach offers both visitors and local residents opportunities to enjoy and explore the local area. It is a busy area with excellent scope for business opportunities and great places to live.
As with so many other locations, it is exposed to a range of fast-changing climatic conditions. The summer is normally hot, but there are times of the year when you can encounter less than favorable weather conditions. Water damage to property is a common issue. Higher than average humidity levels also lead to problems with mold in local homes and businesses.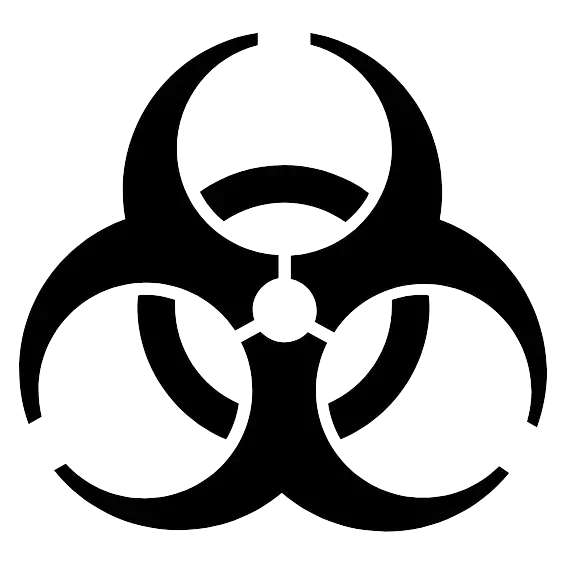 Biohazard & Crime Scene Cleanup
Welcome To Rapid Restoration Delray Beach, FL
Rapid restoration recovery Inc Delray Beach are licensed to handle emergency remediation and restoration situations.
Emergencies and disasters happen to all of us on occasion. When they do, it is important to have someone who can help you. That person or organization must be someone you trust. Rapid restoration recovery Inc Delray Beach is a leading emergency service provider in Florida. The company covers all kinds of emergencies including floods, fires, and water damage.
The team behind the company name consists of a professional group of people specializing in everything from mold remediation to clearing up biohazards. When you need help, you can reach out to and request assistance with clearing up after an incident involving water or fire. Skilled technicians can help with sanitization and remediation treatments.
As with all other services offered by the company, cleaning and sanitization are fully trained and equipped with the best tools, cleaning products, and cleaning machinery to do an excellent job. Rapid restoration recovery Inc provides cleaning and sanitation services in a range of locations, including:
Schools
Hospitals
Homes
Businesses
Daycare centers
Stores
Offices
Gyms
Bars
Coffee shops
Museums
Nightclubs
When you operate a venue open to the general public, hygiene and safety are of the utmost importance.
Rapid Restoration is the #1 Emergency Restoration Company in the disaster relief industry. LICENSE# MRSR3207 Commercial and Residential Emergency Restoration Contractor.
Mold Remediation Delray Beach, FL
Mold and mildew are more serious problems than we may think. Both contain spores which can quickly invade a home and cause damage.
Mold remediation is one of the more popular services offered by Rapid restoration recovery Inc. The specialist mold remediation team can remove mold and give you advice on how you can avoid future problems with mold and mildew.
Rapid restoration recovery Inc Delray Beach offers all its mold removal clients a free warranty on completion. If you have a problem with mold, mildew or damp areas in your home, give them a call and find out more about the latest techniques and methods when it comes to mold remediation.
Water Damage Restoration Delray Beach FL
Water damage is one of the biggest threats to many homes. All homes are at risk from major leaks, But, it is not only leaking water pipes that cause problems. Severe weather events include hurricanes and rain storms can deposit large amounts of water quickly. Heavier than average storms rapidly lead to flooding which can endanger your home.
If you think your home or business is at risk from a water invasion, you should call 911.
Once the incident is over, Rapid restoration recovery Inc can help you to clean and recover your home. Thanks to new cleaning and restoration techniques, a home or business can often be returned to its original condition.
#1 Restoration Company In Delray Beach FL
Delray Beach is a town set among the waterways in Palm Beach County, FL. If you enjoy being close to the water or living right on the water, this is an excellent part of Palm Beach to call home. It has a nice sense of community and is very friendly.
Delray beach  FL is an excellent place to locate a business when you want to have a presence in the Palm Beach area.
Living in this part of Florida does have its challenges. Storms can blow in from the Atlantic. Humidity levels remain high all year around. This can lead to problems with dampness and mold in homes and other properties.  
Rapid restoration recovery Inc Boca Raton FL has been helping local residents and businesses recover from storm and water damages for more than 10 years.
Leak Detection in Delray Beach, Florida
Have you just found a damp spot in your home? This is an indication that you may have a water leak. Smaller leaks are often harder to detect. Often, a damp area appears or mold forms before you realize you have a leak.
Water leaks are often hard to trace. When you suspect you have a leak, don't struggle alone. Instead, pick up the phone and contact Rapid restoration recovery Inc Delray Beach. Their experts find leaks and points where water accesses your home fast and safely.
Professional Sanitation and Cleaning in Delray Beach, Florida
Two of Rapid restoration recovery Inc's premier services are deep cleaning and sanitation. The services are undertaken by a specialist team based at the company's headquarters. They can help you with both large and smaller emergencies.
On top of that, they also offer general cleaning of both residences and commercial locations in Delray Beach, FL.
Storm Damage Recovery in Delray Beach
One of the most serious threats to both business and private properties in Delray Beach, Florida is storms. Severe storms including hurricanes, often threaten the state of Florida.
If you are unfortunate enough to find yourself in the path of a storm, you risk experiencing storm damage to your property.
Finding shelter is your first priority, but still, your home or other property will play on your mind. Cleaning up after a severe storm is not easy. It is not something which you should try to undertake yourself.
Rapid restoration recovery Inc Delray Beach have assisted many local residents in making their homes safe and habitable after storms. Find out how they can help by contacting via their website or giving the company a call.
Air Duct and Vent Cleaning in Delray Beach, Florida
Rapid restoration recovery Inc Delray Beach also offer air duct and vent cleaning in the local area. The premier cleaning service is popular with businesses and private homeowners. Dust and dirt in air ducts can quickly buildup. If it goes unchecked, it can lead to health problems, including asthma and unexplained chest problems. Grease build-up in restaurants increases the fire risk. If you own a professional kitchen, having vents and air ducts cleaned regularly is a must.
Professional air duct cleaning is available at short notice to restaurants, schools, day centers, residential homes, and hospitals. This service is part of the emergency services offered by the company. If you need help urgently, it is best to contact the company by phone.
Delray Beach Fire Damage Restoration
Fire is another potential threat to property. An equal amount of residential and commercial properties are damaged by fire or the after-effects of fire every year.
One of the biggest dangers after a fire is soot. This tarry sticky substance often covers larger areas than the fire itself. It contains dangerous particles and other contaminants that are dangerous to inhale.
The smell of smoke and smoke damage are two other factors that are difficult to deal with for most businesses and homeowners. If you find that you are trying to deal with the aftermath of a fire, contact Rapid restoration recovery Inc. The company offers a specialist service that can help to restore your home or business.
Crime Scene Cleaning and Biohazards In Delray Beach, Florida
Not only does the team handle biohazards, but they also help with hoarder cleanups and cleaning up after tenants.
We often assume a biohazard means nuclear contamination or a chemical spill. On many occasions, biohazards are more "mundane." For instance, mud from a flood or insulation materials can represent a biohazard.
To deal with any biohazard, you need special training and equipment. Rapid restoration recovery Inc Delray Beach has created a specialist team for biohazard emergencies. The service is available 24 hours a day and 7 days a week.
When you need emergency assistance with restoration, mold remediation, and deep cleaning, Rapid restoration recovery Inc offers a professional solution.
You can contact us on our website or call our friendly office-based team. Remember that many of the services offered are available on an urgent or emergency basis.
943 Clint Moore Rd, Boca Raton, FL 33487
Servicing the following zip codes in Delray Beach FL
Restoration Services Near Me