WATER DAMAGE, MOLD REMEDIATION & FIRE DAMAGE RESTORATION Lake Worth FL
FREE INSPECTION WITH ALL OF OUR SERVICES
Welcome to Rapid Restoration Recovery INC.  The most trusted and technologically advanced emergency restoration company in South Florida.
Rapid Restoration Recovery INC.  The most trusted and technologically advanced emergency Damage Restoration company in Lake Worth, FL
The Best Damage Restoration in Lake Worth FL
Lake Worth, or Lake Worth Beach, as it is also known, is a city located in Palm Beach County on the Florida East Coast. The small city and community sit on the Atlantic shore. It is very much a premier real estate location packed with oceanfront homes and condos. Lake Worth has a vibrant community making it a great location to start a business.
As with all other oceanfront locations in the Palm Beach area, you are more likely to experience the effects of severe weather in Lake Worth. Mold and dampness issues can also cause problems. When you live in this part of Florida, you will probably have to call in mold remediation services from time to time.
At Rapid Restoration, we understand how stressful water damage and floods can be, so we'll work as quickly and efficiently as possible to handle the situation so you have minor disruption to you.
Rapid Restoration's mold remediation procedures are expertly designed to safely and completely remove all mold and mildew spores and contamination inside any type of building or structure.
Rapid Restoration's goal is to restore the damage, inconvenience and emotional stress associated with such a traumatic event and get your property restored back to its pre-loss condition as quickly as possible.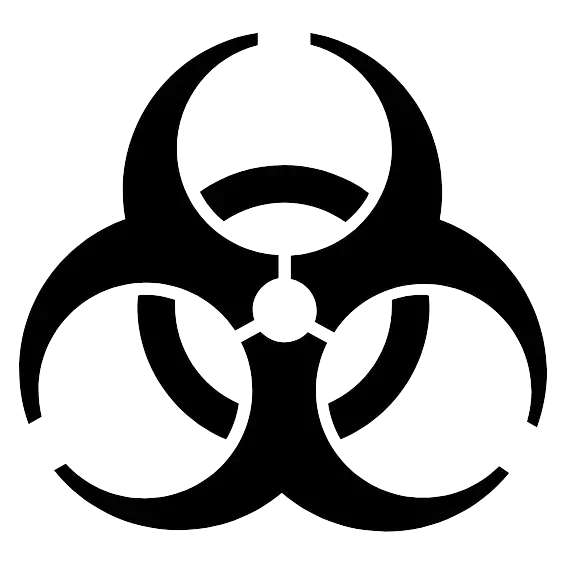 Biohazard & Crime Scene Cleanup
When Restoration services needed due to a death. accident traumatic event, chemical spills, sewage backups, hoarding, and more, are all considered hazardous waste disposals
and should be handled only  by a professional.
At Rapid Restoration we ensure that the inside of all ductwork and vents in your home or commercial building, such as the air ducts, dryer ducts, and even the trash chutes are free of dirt. debris and harmful pathogens and build up.
When you live in South Florida dealing with storms is inevitable. We have years of experience with storm damage and will assure it's done right and as quickly and efficiently as possible to get you and our property back to its pre-loss state.
Welcome to Rapid Restoration Recovery Lake Worth FL
Disasters including severe storms are very much the new normal. When we are not faced with severe storms, we may find ourselves dealing with flooding. The climate is changing around the world and it is affecting Florida as well. If you find yourself having to deal with a natural disaster, Rapid restoration recovery Inc Lake Worth FL can help you. The Lake Worth community has trusted us to help for over a decade now.
Rapid restoration recovery Inc has a team of technicians that are trained in a range of property restoration techniques including mold remediation. Our team can quickly assess how to best restore and recover property after a natural disaster or other emergencies. If you would to know more about any of the restoration services we offer, the Rapid restoration recovery Inc website is packed with comprehensive information
Rapid Reconstruction Recovery Inc serves the local Lake Worth community. As licensed General Contractors, they can help both businesses and homeowners with restoration work after a storm or water emergency. The very location of Lake Worth FL makes it prone to water damage.
Mold is another problem which often affects properties in and around the Lake Worth Area. After all, humidity levels are this close to the Atlantic Ocean, If mold and mildew are giving cause for concern, it is a good idea to contact Rapid Reconstruction and Recovery Inc.
We offer a call-out service and will quickly assess any work that you may need. The company can also help with other property restoration services, including vent cleaning and biohazard removal.
Rapid Restoration is the #1 Emergency Restoration Company in the disaster relief industry. LICENSE# MRSR3207 Commercial and Residential Emergency Restoration Contractor.
Mold Remediation in Lake Worth FL
What do I do if I find mold in my home or office? Mold exists both on the outside and inside of our homes and buildings.
Even brand new property probably has a mold spore or two present. If you do find an excessive amount of mold in your home, you should ask yourself what is going on. Do you have a leak? Water leaks are often behind the appearance of mold.
You may be able to "spray away" a small amount of mold. But, larger patches of mold and mildew are not something a homeowner should tackle on their own. If you discover black mold on a wall in your home, calling in the professionals is a much better idea. Rapid restoration recovery Inc offer a complete mold remediation service in Lake Worth FL.
Water Restoration in Lake Worth FL
Water restoration means that we come in and assess your property when you have experienced water damage. It can be from a burst pipe or the result of a sudden rainstorm.
In our humid climate, mold can quickly appear. If you have experienced water in your property, it is important that it is dried out quickly.
Safety is also important. When an excessive amount of water has entered your home, or a major pipe has burst, calling emergency services is the first thing you should do. If you think the water is threatening your personal safety, you should leave the property.
Sanitization and Cleaning in Lake Worth FL
Good hygiene and sanitization go hand in hand. Rapid restoration recovery Inc's sanitization and cleaning services are used by businesses and other organizations in Palm Beach County. We can help you with deep cleaning your home prior to a house move or sanitization of a school after a virus outbreak.
We work together with schools, hospitals, and daycare centers. Rapid restoration recovery Inc can also set up re-current cleaning contracts with restaurants, bars, clubs, and gyms. Sanitization and good quality cleaning services are more important than ever before. With good hygiene practices, you can protect your business customers.
Leak Detection in Lake Worth FL
You should never underestimate how important it is to find water leaks. Maybe you can't see the leak, but you are aware that your home feels damp.
Rapid restoration recovery Inc Lake Worth can help to measure the level of environmental moisture in your home.
Finding a slow leak yourself is not easy. Minor leaks may not become visible until you have mold growing on the wall. Rapid restoration recovery Inc offers leak detection using infrared technology. This is a much easier and faster way of finding a leak in a water or sewage pipe. If you would like to know more about our leak detection service in Lake Worth, please do not hesitate to contact us.
Storm Damage in Lake Worth FL
Should we focus on storm prevention or repairing our homes after storms? With storms becoming more severe, prevention is important. But, sadly, you can't prevent all storm damage. Climate change is behind the erratic weather we are experiencing in Florida and in other locations around the United States.
Most importantly, it is important to ensure your home insurance coverage for storm damage. Rapid Reconstruction and Recovery Inc Lake Worth works with all major insurance companies. It is heartbreaking to see Lake Worth residents without insurance trying to clean up after storm damage. Not all storm damage restoration costs a fortune. If you don't have insurance, we would still like you to give us a call.
Fire & Smoke Damage in Lake Worth FL
Wildfires are something that we don't experience a lot of in Lake Worth. Smaller grass fires are becoming more common as temperatures rise, but they are not as common as they are in other states.
Rapid restoration recovery are called to deal with home fires for other reasons. Grime and grease build-up in vents is one of the reasons. Fires caused by electrical short circuits rate pretty high on our list of home emergencies. If you are unfortunate enough to experience a fire in your home, we can help with clean-up and the restoration process. Ash and soot from a fire can spread to all areas of a home or property, including the HVAC system. As ash and soot are carcinogenic, containing them and cleaning them up is important for health and safety.
Biohazard Removal and Crime Scene Cleanup in Lake Worth FL
Crime scene cleaning is one of the 24/7 emergency services we operate. Rapid restoration recovery Inc are called out to crime scenes all over
Palm Beach County once the Emergency Services have done their jobs. If you need our help with a crime scene clean-up, you can call us 24/7.
Biohazard removal is another emergency service we offer. It is popular with businesses as well as private individuals. If you think you have hazardous materials in your home, please do not try to remove or clean them up on your own. This is a job for professionals. 
We can also help to remove hazardous materials from hoarder situations.
Vent and Air Duct Cleaning
Restaurants and places with professional kitchens know how important it is to clean vents and air ducting. In a business, this is an essential part of fire prevention.
Clean ducts and vents also promote a healthy living environment. Many homeowners never have their vents and ducts cleaned unless in an emergency. By then, it is often too late.
If you suspect you have a build-up of dirt and dust in your HVAC systems, the best thing you can do is to call Rapid Reconstruction and Recovery Inc in Lake Worth.
When you would like to know more about any of our professional reconstruction or recovery services, all you have to do is to give us a call. You can also contact us via our website using our Chat service or send us an email.
We are more than happy to help. Don't forget our emergency team can deal with biohazard removals, crime scene cleanups, and vent cleaning 24 hours per day 7 days per week. Please feel free to get in touch at any time in case of an emergency.
943 Clint Moore Rd, Boca Raton, FL 33487
Servicing the following zip codes in Lake Worth FL
Restoration Services Near Me