DAMAGE RESTORATION COMPANY Greenacres FL
WATER DAMAGE, MOLD REMEDIATION & FIRE DAMAGE GREENACRESS, FL
FREE INSPECTION WITH ALL OF OUR SERVICES
Welcome to Rapid Restoration Recovery INC.  The most trusted and technologically advanced emergency restoration company in South Florida.
DAMAGE RESTORATION COMPANY Greenacres FL
Welcome to Rapid Restoration Recovery INC.  The most trusted and technologically advanced emergency restoration company in South Florida.
Welcome to Rapid restoration recovery Inc Greenacres, FL
Emergencies and unexpected disasters happen every day. Knowing what to do when you experience an emergency is not easy. That is why you need professional help from an organization you can trust. Rapid restoration recovery Inc is a leading disaster recovery service in Florida. We can help you manage the consequences associated with flooding, mold, fire, and biohazards
Rapid restoration recovery Inc is licensed by the State of Florida to handle property restoration projects caused by water damage and fire. Our team is trained and qualified in dealing with mold remediation, sanitation, and recovery of property.
At Rapid Restoration, we understand how stressful water damage and floods can be, so we'll work as quickly and efficiently as possible to handle the situation so you have minor disruption to you.
Rapid Restoration's mold remediation procedures are expertly designed to safely and completely remove all mold and mildew spores and contamination inside any type of building or structure.
Rapid Restoration's goal is to restore the damage, inconvenience and emotional stress associated with such a traumatic event and get your property restored back to its pre-loss condition as quickly as possible.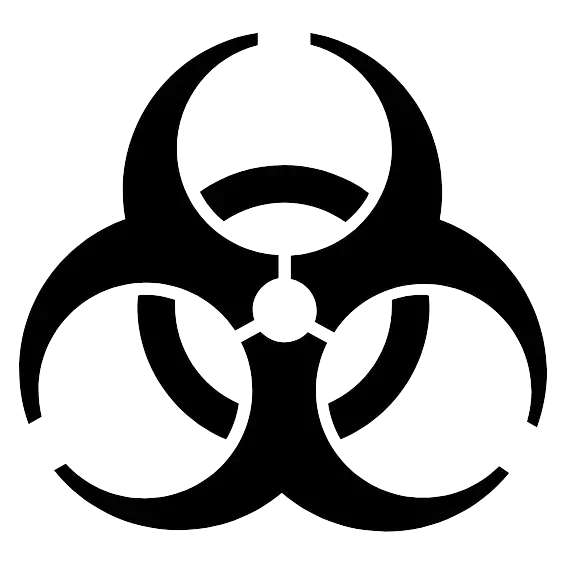 Biohazard & Crime Scene Cleanup
When Restoration services needed due to a death. accident traumatic event, chemical spills, sewage backups, hoarding, and more, are all considered hazardous waste disposals
and should be handled only  by a professional.
At Rapid Restoration we ensure that the inside of all ductwork and vents in your home or commercial building, such as the air ducts, dryer ducts, and even the trash chutes are free of dirt. debris and harmful pathogens and build up.
When you live in South Florida dealing with storms is inevitable. We have years of experience with storm damage and will assure it's done right and as quickly and efficiently as possible to get you and our property back to its pre-loss state.
Premier Damage Restoration Service in Greenacres, FL
Greenacres is a residential community located in Palm Beach Florida. If you enjoy your leisure activities, this is an excellent part of southeast Florida to call home. It is packed with exciting leisure activities including hiking and golf. The local equestrian center is second to none. Greenacres, FL is also an excellent place to set up and run a business.
Although the Florida sun often shines down on Greenacres, it does not mean the community does not face its fair share of challenges. Water damage is a major concern. Problems with dampness and mold are two other major issues that you may face when you live in this part of Florida. If you do have a property-related problem, local service Rapid restoration recovery Inc can help. We even operate a 24/7 emergency service.
The service specializes in property cleanups using all of the latest tools and treatments. Carry on reading to find out what services Rapid restoration recovery Greenacres, FL provide to the local community
Rapid restoration recovery Inc Greenacres, FL has been offering property restoration services for over a decade. The team is made up of specialists working with all the latest techniques to rapidly restore your home back to its former glory.
Services include mold remediation, water and fire damage resolution, removal of biohazards, and deep cleaning. They also provide a vent and duct cleaning service in Greenacres. If you experience a flood, a water removal service is available. When you know you need a service that you can trust, give them a call.
Rapid Restoration is the #1 Emergency Restoration Company in the disaster relief industry. LICENSE# MRSR3207 Commercial and Residential Emergency Restoration Contractor.
Mold Remediation in Greenacres, FL
Mold is a serious problem. It can quickly spread through your property. Before you know it, mold and mildew spores have taken hold in your property.
Many homeowners don't recognize the early signs of mold such as damp areas and a musty smell. If you notice damp areas in your home, it is likely you have mold growing somewhere.
On occasion, mold can get away with growing unseen for a long period of time. It may grow behind your drapes, in walls and on carpets. As mold spores cause serious health issues including respiratory disease, it is important you deal with the problem as soon as possible. Fighting excessive mold growth on your own is not easy.
Rapid restoration recovery Inc has all of the latest technology and cleaning products to do. We are so confident that we even issue a mold warranty certificate once we have finished the project.
Water Restoration in Greenacres, FL
The risk of flooding is on the increase. The weather and climate are changing rapidly. You never know what Mother Nature is going to throw at us next. Severe rainstorms and hurricanes are more frequent. Storms have also increased in severity meaning they deposit more water as they make their way over Florida.
Water entering your home or commercial property is a major emergency. The first priority is to think of your own personal safety. If you think the integrity of your home is of concern during a storm, the first thing you should do is to get out and call 911. Accidents including electrical shock from water entering the wire, cause serious accidents.
Top-Quality Sanitization and Deep Cleaning in Greenacres, FL
Rapid restoration recovery Inc Greenacres, FL has one of the state's most professional cleaning teams. The team can manage anything from general cleaning to more specific sanitation tasks. Your safety, health and comfort depend on the cleanliness of your home and property.
If you have recently suffered flooding or fire, your property is probably not as clean as it should be. To make sure you and your family are safe and healthy in your own home, it is best to sanitize and deep clean your home. Our expert team can handle almost any cleaning project.
We also provide commercial cleaning services to our business customers. Top commercial cleaning services include deep cleaning in offices, hospitals, day centers, restaurants, and schools. Keeping your workspace clean helps to prevent and stop infections and illnesses including Covid in their tracks
Leak Detection Services in Greenacres, FL
Protecting your property against mold and mildew is a challenge in itself. The biggest contributory factor to mold growth is leaking water pipes.
Water pipes can start to leak at any time. Perhaps the insulating material around the pipes is getting old. This can lead to slow water leaks. They are the most difficult water leaks to detect.
If you suspect you have a slow water leak, contact Rapid restoration recovery Inc. They are happy to help you trace the leaking piping and assist with mold removal.
Restoring Storm Damage in Greenacres, FL
The weather has a habit of presenting us with a surprise or two. Rainstorms, hurricanes, and flooding can turn your home or business life upside-down in a matter of minutes. As the threat of climate change increases, we are seeing more extreme weather events. Wildfires have also started to affect our daily lives.
Rapid restoration recovery Inc technicians know that getting back into your home or business is a priority. All of our staff is dedicated to making sure we clean up and restore your home as quickly as possible. We want you to get back home and get your life back on track.
Fire Damage Restoration in Greenacres, FL
Fire does pose a serious threat, but that is not the only problem you experience when you have had a fire in your home. Soot and ash are deposited by even the smallest fire. Both form fine dust that deposits itself all over your home. It does not matter if you had the doors shut – soot and ash can enter.
Soot and ash contain many contaminants that can cause ill health. Depending on what materials are burned, soot can contain carcinogenic particles. Then you have the smell of smoke.
Rapid restoration recovery Inc Greenacres are specialists when it comes to cleaning up after a fire. As a recovery service, the Rapid Restoration team can deodorize your home removing ash and soot from all parts including vents and air ducts. We also clean and restore commercial properties and kitchens after a fire outbreak.
Crime Scene Cleaning and Biohazard Deep Cleaning in Greenacres, Fl
Biohazards are health and environmental hazards that are often found in our homes and workspaces.
They can be anything from nasty viruses that can cause stomach bugs to insulations containing carcinogenic substances. We know that biohazards are behind many serious emergencies.
When we realized biohazards are more common than we thought, we put together an emergency response team. We can help you with cleaning up spillages and even crime scene situations. Another special service we provide is hoarder cleanups.
This service is available 24 hours per day 7 days a week. If you need us, all you have to do is to give us a call.
Air Duct and Vent Cleaning in Greenacres, FL
Rapid restoration recovery Inc Greenacres, FL has another service that is quickly becoming very popular.
Air quality in our homes and workspaces is more important than it used to be. It is not only the visible dirt and dust that affects our health. Hidden grime and grease in vents and air ducts can have an impact on our lives.
Dust particles in HVAC systems lead to asthma and other allergies. In commercial kitchens, grease buildup in vents and air ducts can lead to fire. Often we are called out on very short notice to deal with air vent and duct cleaning. We have a specialist team that offers this service at short notice.
If you need any of our services, all you have to do is to call Rapid restoration recovery Inc friendly office-based team. Alternatively, you can reach out to us using the messaging service on our website.
We pride ourselves on our customer service and offer competitive prices on all of our cleaning and property restoration services. Keep our telephone number handy just in case you need us. 
943 Clint Moore Rd, Boca Raton, FL 33487
Servicing the following zip codes in Greenacres FL
Restoration Services Near Me