Emergency Rapid Restoration
Briny Breezes Florida.
Rapid Mold Remediation & Restoration.  The most trusted and technologically advanced emergency restoration company in Briny Breezes FL
FREE INSPECTION WITH ALL OF OUR SERVICES
Welcome to Rapid Restoration Recovery INC.  The most trusted and technologically advanced emergency restoration company in South Florida.
MOLD LICENSE #MRSR3207
CGC License #1528835
Emergency Rapid Restoration
Briny Breezes Florida.
Rapid Mold Remediation & Restoration.  The most trusted and technologically advanced emergency restoration company in Briny Breezes, FL.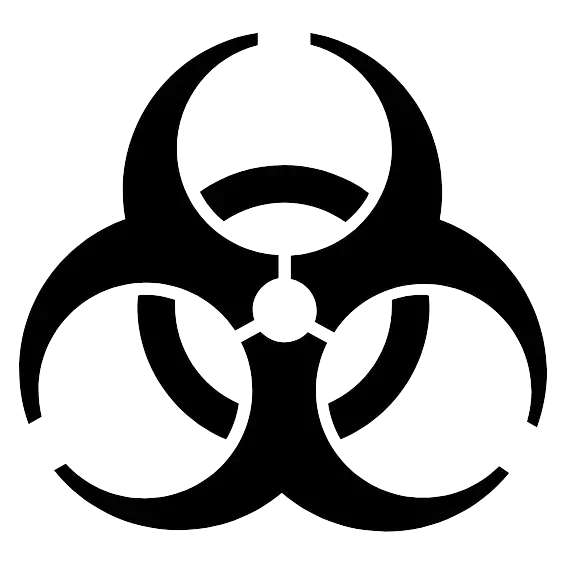 Biohazard & Crime Scene Cleanup
Everywhere you go in Briny Breezes in Florida you will encounter palm trees swaying in the gentle ocean breeze. Briny Breezes really is a great place to live. Property range from ocean homes to condominiums. Commercially, Briny Breezes is an important business hub as well.
As the community of Briny Breezes is located close to the ocean, it does face its fair share of weather challenges. Mold and other types of water damage are common problems. Rapid restoration recovery Inc in Briny Breezes operates a rapid response service when disaster strikes.
Water Damage and Mold Removal Professionals in Briny Breezes
Rapid restoration recovery Inc offer professional residential and commercial restoration services covering Briny Breezes and the surrounding area.
When mold is causing a problem in your home, all you have to do is to pick up the phone to find out more about our mold remediation service in Briny Breezes. Mold does not only threaten the structure of a home or commercial property. Spores from mold and mildew are also health hazards. They are associated with a range of health problems, including respiratory disorders.
Thanks to our experience, we know that we can make your home mold free space for you and your family. We are so confident we even issue a mold warranty before we leave.
That means both mold and mildew have been eliminated from the structure and general areas of your home. We used the latest state-of-the-art equipment including microbial cleaning agents to completely eliminate spores.
In many ways, you can say we offer an all-one service for many of the incidents you may encounter as a homeowner. 
Water Cleanup & Extraction in Briny Breezes, FL
Water Cleanup in Briny Breezes
Emergency take place every day. As our climate continues to change, many of us are faced with having to deal with related problems. Property water invasion is now a much more common problem than it used to be when we first started out in business.
Home flooding is now a common problem not only in Florida but throughout other parts of the US continent. It is very distressing. If it happens to you, we can help you to restore your home or fix damage to other parts of your property. At first, we assess the damage and agree with you on what needs to be done.
List of Services offered:
Mold removal
Leak detection
Water damage restoration
Storm damage repairs
Property fire restoration
Storm Damage Restoration Briny Breezes, FL
Predicting the weather has always been challenging. Today, when it comes to the seasons, you never know what is going to happen. One day we wake up and enjoy beautiful Florida sunshine. The next day we may find ourselves having to cope with storms, hurricanes, and in some areas, wildfires.
Our trained professionals can't do anything about the changing climate. However, what we can do is help you to restore your home when you have experienced storm damage. Even a minor storm can easily damage a home or commercial property severely. If you need help, Rapid restoration recovery Inc has many years of experience in cleaning and clearing up after Florida storms.
Leak Detection Services in Briny Breezes FL
A common cause of mold is undetected water leaks. Moldy areas in your home can appear even when you have the slightest leak. It is easy to miss damp areas, but our team can help.
During our time in business, we have become experts when it comes to spotting damp and moldy areas.
If you suspect you have a water leak, you can rely on Rapid restoration recovery Inc Briny Breezes to help you. All it takes is one phone to our offices. We will make all of the arrangements and visit your home to carry out a leak inspection.
Rapid restoration recovery Inc has been helping Briny Breeze's residents with leak and damp problems for over a decade. If you need any of our services, we are only a phone call away.
Fire Damage Restoration in Briny Breezes, FL
A million things can cause a fire in a home. Anything from problems with wiring to a sudden lightning strike. The Fire Department does a great job in putting out fires.
 Unfortunately, dealing with the aftermath of a fire is as challenging as dealing with the fire itself. Often you end up with a property covered in soot. The fire may only have affected a small area of your home. The problem is that dust and soot travel, depositing themselves in all parts of the home.
Rapid restoration recovery Inc Briny Breezes are experts when it comes to fire damage. We professionally clean your home and help you to recover family valuables. When it comes to fire, we can respond quickly and make sure your home is safe and habitable again. Smoke damage is another problem after a fire. Once again, this is something we can help you with.
Don't forget, in case of a fire, always call 911 and get out of your home or business.
Vent and Duct Cleaning Briny Breezes, FL
Vents and ducts are often home to dust particles and even biohazards. Mold and mildew love nothing better to take up residence in these hidden parts of our homes and properties.
When your vents and ducts are dirty or dusty, you often notice an unpleasant smell that you can explain. Grease, grime, and dust build up in vents. Make sure yoFor some, vent and duct cleaning is essential. Perhaps you run a nursing home or are in charge of cleaning a school. If so, you will know that from time to time the vents and ducts benefit from a deep clean.
This type of cleaning is very specialized. Not only do you need the right equipment, but you also need to know how to safely clean ducts and vents without releasing unwanted particles into the environment. This is where Rapid restoration recovery Inc Briny Breezes comes in. Our expertise in this field helps us to clean ducts and vents safely.
When you need more information about any of the cleaning, mold remediation and recovery services we provide in Briny Breezes, please give us a call. Alternatively, you can also send us an email or fill in the contact form on our website. 
Crime Scene Cleaning and Biohazard Cleaning In Briny Breezes, FL
Perhaps you think you will never need specialist cleaning services such as biohazard and crime scene cleaning in Briny Breezes. There are occasions when this type of cleaning service is called for in our part of Florida.
Biohazards include everything from unwanted dust to more serious containments such as asbestos. Yes, on occasion, asbestos may rear its ugly head in older buildings or commercial properties where it has been used as an insulation material. Flooding can also introduce biohazards into your home or business.
We appreciate that this is a serious emergency. To make sure we can help 24/7, we have put together our own emergency response team at Rapid restoration recovery Inc. If you need help urgently and are concerned about biohazards including hoarder cleanups, get in touch with our friendly team.
Servicing the following zip codes in Briny Breezes, FL
Restoration Services Near Me
Rapid Cleaning and sanitation Briny Breezes, FL
Not only can we help you to clean up after major home and property damage. As well as more advanced services, we also offer cleaning of residential and commercial locations in Briny Breezes. A clean home is the one thing all of us value.
When you are a business owner, it is important to look after the general well-being and health of your staff. Rapid restoration recovery Inc has the expert knowledge and equipment to help you keep your offices or other commercial property clean and sanitized.
Commercial business owners use several of our cleaning services. We offer anything from general office cleaning, sanitation of specific areas, and deep cleaning. For instance, if you have experienced a virus outbreak, you may want to take advantage of our sanitation service.
943 Clint Moore Rd, Boca Raton, FL 33487