Air Quality Control Company
Providing West Palm Beach County with Air Quality Control Services
Air Quality Control Company
Providing West Palm Beach County with Air Quality Control Services
Rapid Restoration Recovery INC
Air Quality Control Service
After a flood, hurricane or fire, the indoor air quality in your home might seem to be one of the least of your problems. However, failure to remove contaminated materials and to reduce the moisture and humidity that is entering your home or office from a damaged roof or hole in the wall can present serious long-term health risks. Additionally, standing water and wet materials, such as furniture or carpet, are breeding grounds for microorganisms such as viruses, mold and bacteria, which can cause disease, exacerbate allergic reactions, and continue to damage materials, such as flooring or walls.
Because humans spend most of their time indoors and rely on indoor spaces for shelter, preparation and response to man-made and natural disasters is extremely important in regard to indoor environments. To the naked eye, it might seem that if you simply wipe your walls, vacuum your carpet, or bleach your floors, you will have it covered, but that is not the case.
This is why it is so important to not attempt to treat the moldy area yourself, and to call a professional. Our highly-trained team of experts can recognize and treat all cases of mold in your home or office, with a goal to minimally disrupt your life. Some of our certified technicians have more than 10 years of experience in mold removal, so it's safe to say they have seen – and treated – everything!
Permanent Air Quality Control
It is extremely important to work with a professional company whose technicians have certification and training in how to measure and treat the air quality in your home so it's safe for you and your family members.
Our certification and training protocols meet exacting standards, so whether your situation requires mold inspection, water removal, storm damage assessment, application of anti-microbial and anti-fungal agents, followed by professional drying processes that remove telltale traces of water damage, we are prepared to go the extra mile to restore your life. There is no reason you should have to suffer with poor air quality after a disaster, so give us a call.
CONNECT WITH US TODAY
Here at Rapid Restoration, we recognize the importance of having a stable home environment as well as the fact that it's most likely your biggest investment. That's why we expertly inspect every detail of your project from the very first visit to the final inspection….To ensure and identify even the smallest problems before they become large, costly repairs.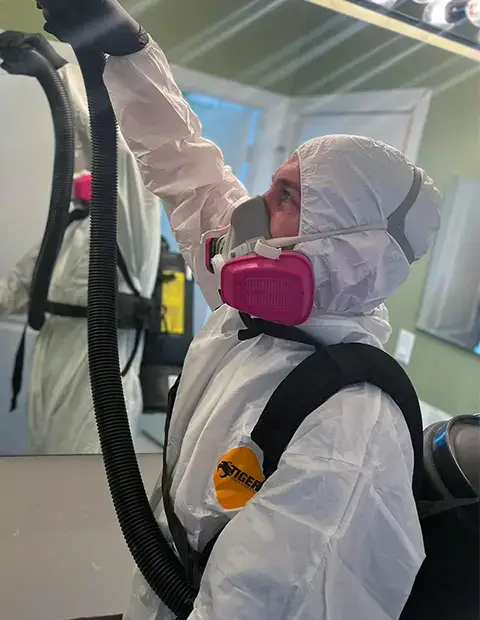 Contact Rapid Restoration for your Air Quality control today and receive a free, detailed estimate of any of our cleaning and restoration services we provide in WPB county.
943 Clint Moore Rd, Boca Raton, FL 33487