Damage Restoration company Service in Jupiter FL
WATER DAMAGE, MOLD REMEDIATION & FIRE DAMAGE RESTORATION JUPITER, FL
FREE INSPECTION WITH ALL OF OUR SERVICES
Welcome to Rapid Restoration Recovery INC.  The most trusted and technologically advanced emergency restoration company in South Florida.
Damage Restoration company Service in Jupiter FL
Welcome to Rapid Restoration Recovery INC.  The most trusted and technologically advanced emergency restoration company in South Florida.
The Best Home Restoration Service in Jupiter FL
Jupiter is a coastal community in the Palm Beach area of Florida. This friendly neighborhood is a great place to live whether you have a family or enjoy a single person's lifestyle. It is very relaxed and has excellent access to the Atlantic shore. Incidentally, Jupiter, FL is also a great place to run a business.
That does not mean Jupiter residents do not face their fair share of emergencies. Living so close to the ocean can mean you experience more problems with mold and dampness in your home. If you think your home is damp, Rapid restoration recovery Inc can help to check for dampness in your home. Water damage caused by heavy rain and hurricanes is another popular service from this company that has more than 10 years of experience operating in the Palm Beach area.
At Rapid Restoration, we understand how stressful water damage and floods can be, so we'll work as quickly and efficiently as possible to handle the situation so you have minor disruption to you.
Rapid Restoration's mold remediation procedures are expertly designed to safely and completely remove all mold and mildew spores and contamination inside any type of building or structure.
Rapid Restoration's goal is to restore the damage, inconvenience and emotional stress associated with such a traumatic event and get your property restored back to its pre-loss condition as quickly as possible.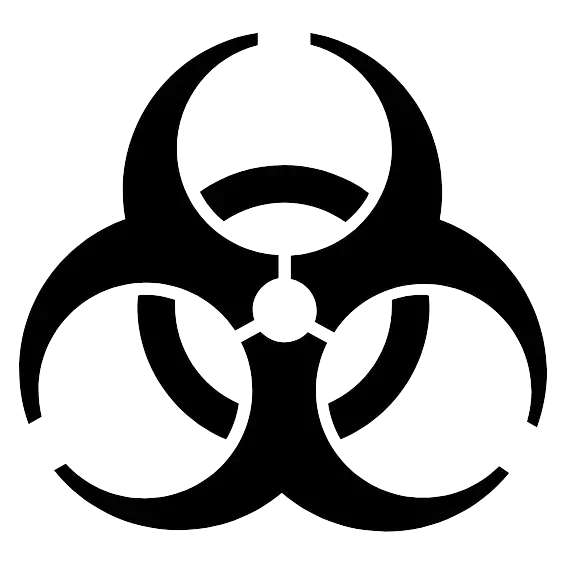 Biohazard & Crime Scene Cleanup
When Restoration services needed due to a death. accident traumatic event, chemical spills, sewage backups, hoarding, and more, are all considered hazardous waste disposals
and should be handled only  by a professional.
At Rapid Restoration we ensure that the inside of all ductwork and vents in your home or commercial building, such as the air ducts, dryer ducts, and even the trash chutes are free of dirt. debris and harmful pathogens and build up.
When you live in South Florida dealing with storms is inevitable. We have years of experience with storm damage and will assure it's done right and as quickly and efficiently as possible to get you and our property back to its pre-loss state.
Welcome to Rapid restoration recovery Inc Jupiter FL
As our global climate continues to change, we are likely to experience more natural disasters than ever before. Along the Florida coast, we have always faced our fair share of weather challenges. Storms and hurricanes often appear out of nowhere. They can lead to emergencies and cause damage to homes and businesses. Rapid restoration recovery Inc Jupiter FL has been dealing with emergencies in this part of Florida for more than a decade.
Thanks to our team of experienced staff, we can help to restore your home or business location to its former glory. Not only can Rapid restoration recovery Inc help you with water and fire damage. We can also help you with associated problems such as mold remediation, leak detection and vent cleaning.
If you would like more information about any of our licensed General Contractor services, please feel free to give us a call or contact us via our website.
Services offered by Rapid restoration recovery Inc Jupiter. FL include:
Leak Detection
Deep cleaning
Storm Damage
Water damage is one of the biggest risks local residents in Jupiter, FL face. Once your property has been damaged by water, you may also find yourself having to deal with other issues. Dampness can quickly lead to mold in a home. Rapid restoration recovery Inc provides a complete mold remedy service in Jupiter, FL.
We can help you to remove mold from your property and deal with any damp issues. When excess water has entered your home, it is essential that it is dried out completely. Unless you have the right equipment, completely drying out your home is next to impossible. It is not as easy as just opening the door and letting the outside air do its job.
Rapid Restoration is the #1 Emergency Restoration Company in the disaster relief industry. LICENSE# MRSR3207 Commercial and Residential Emergency Restoration Contractor.
Mold Remediation in Jupiter FL
Is mold removal and mold remediation the same thing? The two go hand in hand but they are not the same thing.
Mold remediation is a much more extensive undertaking than mold removal. When Rapid restoration recovery Inc complete a mold remediation project, we are so confident in our efforts that we issue a complimentary mold warranty certificate.
Yes, we remove the mold, but we also try to help you to future-proof your home against further regrowth. It is important to know that not all mold is visible. Mold and mildew spores can also hide in your carpets and soft furnishings. We go through your entire property and check for traces of mold.
Water Restoration in Jupiter FL
Water damage is a top reason for mold and mildew in our homes. Here in Florida, you never know what storm and hurricane weather systems are going to come in from the Atlantic or make their way up from the Gulf of Mexico. If your property has been damaged by water, removing any excess water is the top priority.
Once the water has been removed, we can start drying out your property. Rapid restoration recovery Inc has all of the latest technical equipment and know-how to do this. Our goal is to get your home and property back to a habitable condition as soon as possible.
Cleaning and Sanitization Projects in Jupiter FL
Not only can we help you to clean your home or business after water damage. We also help many local businesses with general cleaning in Jupiter FL. Rapid restoration recovery Inc also offer other hygiene services in the local community. Our sanitization service is popular with schools, nursing homes, and hospitals. It is also contracted by daycare centers and restaurants.
Deep cleaning is another service we provide in the Jupiter area of Palm Beach. As we all know, having a living and work space which is clean and safe to work in is important. During the Coronavirus outbreak in Florida, we helped many businesses and institutions sanitize their premises.
Leak Detection Services in Jupiter FL
Dripping faucets or slowly leaking pipes can quickly increase the dampness level in your home. Increased interior humidity leads to the buildup of mold in unexpected areas of the home.
One of the biggest problems with leak detection is that smaller leaks are often challenging to find. With time, the insulation surrounding piping starts to deteriorate. This can lead to leaking pipes. Membranes and seals also start to break down – another common cause of water leaks. If you have a suspected water leak or damp area causing you concern, give Rapid restoration recovery Inc a call. Our experienced team will help you to find the leak.
Storm Damage Restoration in Jupiter FL
Storm damage is one of the most common reasons Rapid restoration recovery Inc is called out in an emergency. We do provide other rapid response call-out services as well, but storm damage is the top one.
If you think that a storm or hurricane is threatening your home, you should leave and call 911. Once the storm is over, we can help you to recover your home from both major and minor storm damage. Water damage is often a problem after a storm surge.
Fire Damage in Jupiter FL
Although property fires and wildfires happen in Jupiter FL, they occur less frequently than other emergencies and natural disasters.
The biggest risk of a fire is not always the fire itself. Even if you have experienced a relatively minor fire, soot and ash can blanket the entire property. Soot and ash are full of dangerous containments including carcinogenic substances that pose a risk to health.
After a fire, you should always carry out a deep clean of your home or business. It is very important to contain the spread of toxins and pollutants. Unfortunately, soot and ash can end up in hard to get to places such as your HVAC system.
Odor removal is also an important part of restoring a home after a fire.
Biohazards and Crime Scene Cleaning in Jupiter FL
As Jupiter, FL is such a lovely place to live, you would not have thought we would have to worry about biohazards. But, a biohazard can rear its ugly head almost anywhere.
After a storm, mud contained in flood water can contain biohazards such as untreated water or sewage. Old-style insulation materials are also considered biohazards. Yes, asbestos and fiberglass insulation are still around.
The team at Rapid restoration recovery Inc also considers hoarding situations as biohazards. Just like when cleaning a crime scene, you never know what you are going to find.
Air Duct and Vent Cleaning Jupiter FL
Don't forget to keep your vents and ducts clean. Restaurants and commercial kitchens know how important it is to clean their ducts and vents regularly.
Unfortunately, many homeowners forget to clean their HVAC systems. When you notice an unpleasant smell that won't go away, it could mean your vents and ducts are filled with dust and grime.
Not only does it smell bad, but it also poses a fire risk. This is why Rapid restoration recovery Inc offers vent and duct cleaning as an emergency call-out service.
If you would like to know more about any of our services, please give us a call. Alternatively, you can contact us by sending us an email or using the Chat function on our website.
We offer our biohazard and vent cleaning service 24/7. When you need help, we are only a phone call away.
943 Clint Moore Rd, Boca Raton, FL 33487
Servicing the following zip codes in Jupiter FL
Restoration Services Near Me