FREE INSPECTION WITH ALL OF OUR SERVICES
Welcome to Rapid Restoration Recovery INC.  The most trusted and technologically advanced emergency restoration company in South Florida.
Welcome to Rapid Restoration Recovery INC.  The most trusted and technologically advanced Emergency Damage Restoration Company in Pompano Beach, FL 
First Class Rapid Restoration in Pompano Beach, FL
Pompano Beach is a town that forms an important part of the wider community in Palm Beach, Florida. Although it is one of the least populated parts of Palm Beach, there is still a lot going on.
  Pompano Beach is a lovely place to call home and run a business in. But, that does not mean it does not face challenges from time to time. As we all know, the climate is changing. Property damages from severe storms and fires are on the increase. If your property has been damaged, do not hesitate to contact Rapid restoration recovery Inc Pompano Beach.
At Rapid Restoration, we understand how stressful water damage and floods can be, so we'll work as quickly and efficiently as possible to handle the situation so you have minor disruption to you.
Rapid Restoration's mold remediation procedures are expertly designed to safely and completely remove all mold and mildew spores and contamination inside any type of building or structure.
Rapid Restoration's goal is to restore the damage, inconvenience and emotional stress associated with such a traumatic event and get your property restored back to its pre-loss condition as quickly as possible.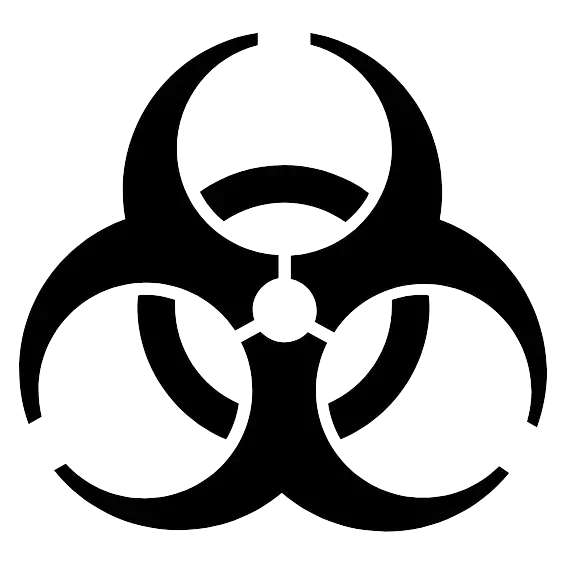 Biohazard & Crime Scene Cleanup
When Restoration services needed due to a death. accident traumatic event, chemical spills, sewage backups, hoarding, and more, are all considered hazardous waste disposals
and should be handled only  by a professional.
At Rapid Restoration we ensure that the inside of all ductwork and vents in your home or commercial building, such as the air ducts, dryer ducts, and even the trash chutes are free of dirt. debris and harmful pathogens and build up.
When you live in South Florida dealing with storms is inevitable. We have years of experience with storm damage and will assure it's done right and as quickly and efficiently as possible to get you and our property back to its pre-loss state.
Welcome to Rapid restoration recovery Inc Pompano Beach
Disasters don't happen every day. However, when they do happen, you need to know that someone you can trust and rely on is there for you. Rapid restoration recovery Inc Pompano Beach offers a range of emergency home and property services when you need them.
Our services include:
Flood Cleanups
Fire Cleaning
Mold Remediation
Biohazard Cleaning
Vent and duct cleaning
The team at our company are experts at dealing with all aspects of the aftermath of flooding and fire damage. We can also help you with other forms of cleaning including deep cleaning of hospitals, schools, and nursing homes. Our expertise is backed up by experience, knowledge, and all of the latest equipment and treatments.
As a home and property restoration service, we are fully licensed by the State of Florida. Our team always do their utmost to return your home and property to their original condition.
Although all of our services are in demand, one of our most popular services includes our water damage service. Water damage can wreak havoc in your home and happens for all sorts of reasons. Perhaps a pipe has sprung a leak or you have experienced a heavy rainstorm.  Thanks to our expertise, we can deal with any kind of water damage from minor to major incidents.
The first thing we will do is assess the damage. Once we know what we are dealing with, we agree on an action plan with you. It can include anything from mold removal to restoring damaged areas of your home and property. As we are close to the ocean, water damage in Pompano Beach is a frequent problem.
Rapid Restoration is the #1 Emergency Restoration Company in the disaster relief industry. LICENSE# MRSR3207 Commercial and Residential Emergency Restoration Contractor.
Pompano Beach Mold Remediation
What is mold remediation? There is more to mold than meets the eye.
Of course, you need to remove visible mold. The problem is that mold and mildew spores hide in areas of your home. Mold can hide in structures as well as in soft furnishings. When we carry out mold remediation work, we check all parts of your property as spores easily travel.
The team at Rapid restoration recovery Inc has all of the necessary licenses to carry out this kind of work. We remove unwanted mold, we give you advice on how you can prevent future problems with mold and mildew.
We offer our mold remediation service to both private residents and business owners in Pompano Beach. Other organizations and institutions that can take advantage include schools, hospitals, and nursing homes.
Water Restoration in Pompano Beach
Water damage is not only a result of leaking pipes. It can happen for all sorts of reasons. When water invades your living or workspace, the results can be serious. First, you need to find the source of the problem.
If the problem is not dealt with rapidly, ending up with more serious damage to your home or commercial property is a serious risk.
Of course, if the problem is serious, you should get out, and call 911. Water does not only pose a risk to property. It poses a risk to human life as well.
#1 Sanitation and Cleaning Pompano Beach, Fl
Professional cleaning services are often overlooked. But, there are occasions when our homes and businesses need professional sanitation and cleaning. Perhaps there has been a major flood. In a worst-case scenario, there may even have been a Covid outbreak or other viruses in your hotel or restaurant.
In that case, Rapid restoration recovery Inc Pompano Beach can help you to get back up and running again. We have got the knowledge and expertise to deep clean and sanitize all areas of your business, nursing home or children's daycare center.
Many of our commercial clients rely on us for everything including general office cleaning to more specialized sanitation services. We appreciate that providing a safe and healthy workspace is important for you as well as your staff. It is also important to protect members of the general public that visit your business.
Leak Detection in Pompano Beach, FL
Where is that damp spot coming from? If you have a damp spot in your home, you are probably wondering why.
Rapid restoration recovery Inc can help to trace the source of the dampness. Perhaps you have a problem with a leaky pipe or the water is coming into your property in some other way.
Damp areas quickly develop mold. Dealing with them as quickly as possible is essential. If you have a damp area in your home, give us a call and we will help you to find the source of the problem.
Storm Damage Restoration In Pompano Beach, FL
These days, Mother Nature likes to throw us a curveball or two. Predicting the weather has always been a challenge, but is becoming increasingly difficult. Severe storms including hurricanes and tornadoes are becoming more frequent. Wildfires also break out with no or little warning.
Rapid restoration recovery Inc Pompano Beach's team of storm damage recovery experts are available at short notice. Our experienced team members help residents and business owners with general cleanup to more extensive restoration projects. When you need to find out more, don't hesitate to get in touch with us.
Fire Damage Restoration In Pompano Beach
There is more to fire than smoke and heat. One of the most dangerous after-effects of a small or large fire is soot. It is very light and can get into all parts of your property – even those parts that were not immediately affected by the fire.
Soot contains particles causing respiratory problems including long-term health conditions. You should never move into a home or enter a business that has been affected by fire unless it has been deep cleaned.
Our fire damage experts are experts when it comes to clearing dust and removing the smell of smoke. We can help you to restore your home or business to its pre-fire condition. Fire often involves an emergency. Don't try to tackle the fire yourself. Instead, get out and call 911.
Rapid restoration recovery Inc Pompano Beach, FL offers a rapid cleanup and restoration service if you have been affected by fire.
Crime Scene Cleaning and Biohazards In Delray Beach, Florida
What is a biohazard? We often presume we are not at risk of coming in touch with biohazards, but they can be all around us.
Flood waters often contain biohazards such as untreated wastewater and other contaminants. Hazardous building and insulation materials are still found in buildings and homes.
If you suspect you have a biohazard lurking on your property, get in touch with us. We have put together a specialist team that can help with anything from cleaning up after a hoarder to dealing with more serious incidents of contamination.
Rapid restoration recovery Inc service is available to homeowners, businesses, and public places including schools, daycare centers, and hospitals. This service is operated on a 24-hour basis 7 days per week. Our emergency response team aims to be with you as soon as possible,
Vent and Duct Cleaning in Pompano Beach, Fl
Dust and other dirt particles are easily trapped in vents and ducts. If you run a commercial kitchen or a restaurant, you are probably already familiar with how important it is to clean ducting and venting systems. Grease can build up, which can lead to sudden fires.
Rapid restoration recovery Inc has a team of technicians specializing in vent and duct cleaning. Once again, this is one of our fast response services. If you notice an unpleasant odor coming from your vents, call our team. They have specialist equipment and can carry out deep cleaning of these hard-to-get areas. 
Getting in touch with Rapid restoration recovery Inc Pompano Beach is easy. When you need help fast, the best option is to give us a call. You can also contact us by using the form on our website or online chat service.
Our friendly team is happy to help both homeowners and business owners in Cloud, Florida. Don't hesitate to give us a call.
943 Clint Moore Rd, Boca Raton, FL 33487
Servicing the following zip codes in Pompano Beach FL
Restoration Services Near Me