WATER DAMAGE, MOLD REMEDIATION & FIRE DAMAGE NAPLES, FL
FREE INSPECTION WITH ALL OF OUR SERVICES
Welcome to Rapid Restoration Recovery INC.  The most trusted and technologically advanced emergency restoration company in South Florida.
Damage Restoration Company Naples, FL
Welcome to Rapid Restoration Recovery INC.  The most trusted and technologically advanced emergency restoration company in Naples, South Florida.
Emergency Restoration Company Naples FL
For over a decade, Rapid Restoration Recovery Inc has provided a choice of professional homecare and restoration services in Naples, FL. We are experienced in dealing with both small and major disasters. Damage caused by natural events such as storms and hurricanes is one of the things we specialize in.
However, if you have experienced another emergency in your home or business such as fire, we can also help you out.
At Rapid Restoration, we understand how stressful water damage and floods can be, so we'll work as quickly and efficiently as possible to handle the situation so you have minor disruption to you.
Rapid Restoration's mold remediation procedures are expertly designed to safely and completely remove all mold and mildew spores and contamination inside any type of building or structure.
Rapid Restoration's goal is to restore the damage, inconvenience and emotional stress associated with such a traumatic event and get your property restored back to its pre-loss condition as quickly as possible.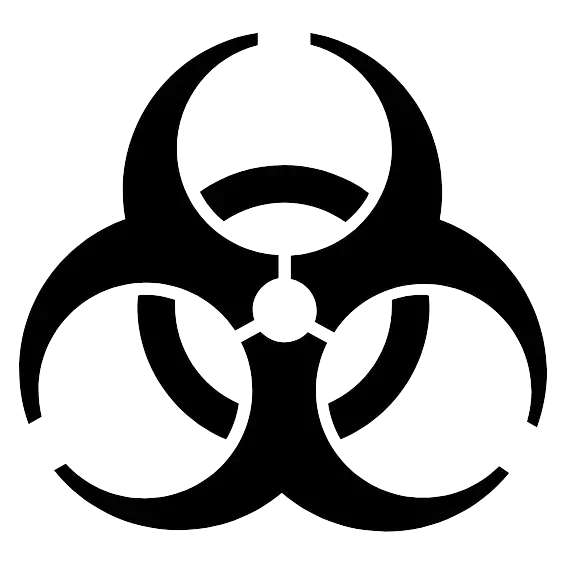 Biohazard & Crime Scene Cleanup
When Restoration services needed due to a death. accident traumatic event, chemical spills, sewage backups, hoarding, and more, are all considered hazardous waste disposals
and should be handled only  by a professional.
At Rapid Restoration we ensure that the inside of all ductwork and vents in your home or commercial building, such as the air ducts, dryer ducts, and even the trash chutes are free of dirt. debris and harmful pathogens and build up.
When you live in South Florida dealing with storms is inevitable. We have years of experience with storm damage and will assure it's done right and as quickly and efficiently as possible to get you and our property back to its pre-loss state.
Top Cleaning and Restoration Service in Naples, FL
Naples is a city located on the Gulf Coast in Florida. It is one of the largest metropolitan areas in this part of the state. Naples is famous for its well-kept golf courses and exciting shopping. Over the years, it has become a popular vacation destination for both Americans and visitors from abroad.
The city is also a commercial hub. Homes range from condominiums to larger free-standing homes in private gardens. From Naples, you can easily get to the beach or enjoy days out in the many green areas that surround this vibrant Florida city.
When you would like to find out more about any of our services, please get in touch. You can reach out to us via our website or give us a call.
We would also like to point out we offer hoarder cleanups. Yes, it is often upsetting, but can be one of those facts of life you may find yourself facing.
Rapid Restoration Recovery Inc offers free estimates. You can also take advantage of our mold warranty which we offer after having carried out a mold remediation project.
Rapid Restoration is the #1 Emergency Restoration Company in the disaster relief industry. LICENSE# MRSR3207 Commercial and Residential Emergency Restoration Contractor.
Mold Removal and Water Damage Professionals in Naples, FL
As so much of the city and the greater area of Naples is located close to the Gulf of Mexico, water damage and mold in properties challenge residents and business owners.
If you have a problem with dampness and water causing mold, Rapid Restoration Recovery Inc will find the solution.
We use anti-microbial cleaning products to remove mold and mildew. When you have a problem with the humidity level in your home, you should also consider giving us a call. Regulating interior humidity with a high level of natural humidity is not easy. Thanks to humidity detectors and professional drying-out procedures, we can help you take control of the humidity in your home.
Mold Remediation in Naples, FL
Having a healthy home and workspace is essential. Despite extensive information campaigns, many individuals don't appreciate what serious negative mold spores can have on our health. Mold and mildew can cause respiratory problems including asthma.
If you start sneezing when you enter your home or place of work, it is a sign there could be a problem. It may just be a buildup of dust but it can also be mold growth. Mold exists naturally in the environment. On occasion, it starts to grow more rapidly, this is when it can cause a problem. When you think mold is affecting your life, all you have to do is to contact Rapid Restoration Recovery Inc Naples, FL.
Water Damage in Naples FL
If your property has been damaged by water, we can help you to restore it. When it comes to water restoration, cleaning and drying out are important. You really can't return a property to its former glory without the other.
When you have experienced a flood, we work with you and your insurance company to restore your property. Industrial dehumidifiers and specialized techniques are used to dry out and clean your property. We also offer a deodorizing service to have your home or business smell great again.
Cleaning and Sanitization Naples FL
Deep cleaning is not something all of us get around to these days. In the past, spring cleaning used to be the thing. It was done once a year. But, as we lead such busy lives these days, deep cleaning our homes is something which is not often done.
Rapid Restoration Recovery Inc Naples, Fl offers both regular cleaning and deep cleaning.  Our cleaning and sanitization service is also available to gyms, schools, restaurants, hospitals, and daycare centers. If you have a store or commercial warehouse in need of a deep clean or sanitization, we can help you to get the job done.
Undetected leaks also cause mold. Although we often bring mold spores into our homes and places of work on our clothes, water leaks can cause mold and mildew to spread.
Smaller leaks in water pipes are hard to find. Most homeowners only notice leaks when they have been dripping away for a while. Look out for damp patches or dark areas appearing on walls, floors, and ceilings.
In case of a leaking sewage pipe, you will often smell a bad odor suddenly. Rapid Restoration Recovery Inc crews are experts at finding leaks. Infrared equipment helps us to identify even the smallest leak.
Storm Damage Restoration in Naples FL
Damage from storms and severe weather is not only affecting Florida. Many other countries face the same problems as we do. Of course, Rapid Restoration Recovery Inc can only help local residents and businesses in Florida.
If you are unfortunate enough to experience storm or hurricane damage, we would like you to know we are only a phone call away. We are often asked to work together with insurance companies. But, if you don't have insurance, don't hesitate to ask for an estimate. Storm damage cleanups are not always expensive. It all depends on the extent of the damage.
Fire Damage Restoration in Naples, FL
Fire is just as damaging as water. When it comes to fire damage, we often find ourselves faced with both water and fire damage.
Cleaning up after a fire is an extensive process. Unless you are a professional, it is hard to know where to start. Small fires produce an astonishing amount of ash and soot. Both substances are highly toxic. In fact, ash and soot are carcinogenic which means exposure to them can lead to cancer and other serious health conditions. You should not try to remove either yourself.
Water damage adds to the problem. The Fire Department tries to limit property water damage but it is not easy. Rapid Restoration recovery Inc has extensive experience in managing both clean-up situations.
Biohazard and Crime Scene Cleaning in Naples, FL
Crime scene cleaning is a service we offer to homeowners and other property owners after a crime. Once the Police Department says it is okay for us to go in, we will do so.
Biohazard cleaning is something many Florida residents have not heard of and may not even know is available in Naples, FL. Unfortunately, there are occasions when we have to put our biohazard suits on and perform property cleanups. A good example is removing hazardous insulation materials and chemicals that are hard to identify.
Vent and Duct Cleaning in Naples, FL
Cleaning vents and air ducts help to prevent fires and health problems. HVAC systems in private properties deserve more attention than they get. If you notice a dusty or musty smell when you switch on your HVAC system, it could mean the vents and ducts have large deposits of dust and grime.
The problem with grime is that it is partially made up of grease. As we all know, grease can catch fire.
After a storm or water inundation, it is also important that the HVAC system in your home or business is professionally cleaned.
This is another service which is offered 24 hours per day 7 days per week.
943 Clint Moore Rd, Boca Raton, FL 33487
Servicing the following zip codes in Naples FL
Restoration Services Near Me