FREE INSPECTION WITH ALL OF OUR SERVICES
Welcome to Rapid Restoration Recovery INC.  The most trusted and technologically advanced emergency restoration company in South Florida.
Welcome to Rapid Restoration Recovery INC.  The most trusted and technologically advanced emergency Damage Restoration in Juno Beach FL
Rapid Restoration Recovery INC - #1 Damage Restoration in Juno Beach, FL
Juno Beach is located in southeast Florida. The town sits right on the oceanfront. Many of the homes and condos which make up the Juno Beach community look out over the Atlantic Ocean. Juno Beach is a beautiful place to live and has an active local community. As it is well positioned on the southeast coast, it is also an excellent location to run a business from.
There are pros and cons to living anywhere in Florida. Living directly on the oceanfront is sometimes more challenging. Almost all parts of the Florida coast are subject to hurricanes and rainstorms. During the summer, wildfires may even break out in grassy areas. If you suffer any property damage, Rapid restoration recovery Inc has a variety of recovery solutions. All you have to do is to reach out to them.
At Rapid Restoration, we understand how stressful water damage and floods can be, so we'll work as quickly and efficiently as possible to handle the situation so you have minor disruption to you.
Rapid Restoration's mold remediation procedures are expertly designed to safely and completely remove all mold and mildew spores and contamination inside any type of building or structure.
Rapid Restoration's goal is to restore the damage, inconvenience and emotional stress associated with such a traumatic event and get your property restored back to its pre-loss condition as quickly as possible.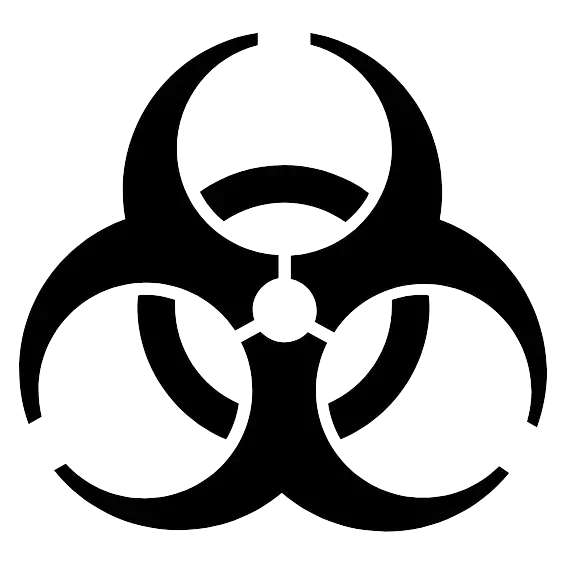 Biohazard & Crime Scene Cleanup
When Restoration services needed due to a death. accident traumatic event, chemical spills, sewage backups, hoarding, and more, are all considered hazardous waste disposals
and should be handled only  by a professional.
At Rapid Restoration we ensure that the inside of all ductwork and vents in your home or commercial building, such as the air ducts, dryer ducts, and even the trash chutes are free of dirt. debris and harmful pathogens and build up.
When you live in South Florida dealing with storms is inevitable. We have years of experience with storm damage and will assure it's done right and as quickly and efficiently as possible to get you and our property back to its pre-loss state.
Welcome to Rapid restoration recovery Juno Beach FL
Rapid restoration recovery Inc Juno Beach is a leading home restoration specialist in the Palm Beach area. When you experience a home emergency or disaster, their team of specialist technicians are the people you will want by your side. You can always trust them to do a good job and help you to recover your property.
In the event of fire and water damage, experience and technical know-how matter more than anything else. The cleanup team at Rapid restoration recovery Inc has over a decade of experience in cleaning up after storms in Florida. They can also help you with other complexed tasks, including mold removal and remediation. It is not only about removing the mold.
Making sure that mold does not come back is just as important. To make sure that does not happen, the service uses all of the latest equipment and cleaning agents.
Rapid restoration recovery Inc is a licensed general contractor by the State of Florida.
Water damage is one of the problems that can face homeowners in Juno Beach. We often underestimate the destructive effect of water damage. If your home is close to the beach, protecting is very important. If disaster strikes, consider your own safety first of all and leave your home until it is safe to return.
If your home or business has been damaged by water, Rapid restoration recovery Inc can help to restore it to its former glory. Don't hesitate to give us a call. Dampness is part of water damage. It can lead to problems with mold and mildew. Rapid restoration recovery Inc offer a mold remediation service along with many other expert home treatments.
Rapid Restoration is the #1 Emergency Restoration Company in the disaster relief industry. LICENSE# MRSR3207 Commercial and Residential Emergency Restoration Contractor.
Mold Remediation in Juno Beach, FL
Mold remediation involves mold removal as well as repairing and fixing any damage caused by the mold. Mildew and mold spores are very invasive.
They quickly spread throughout your property. To remove them permanently, you need to have the right equipment and technical expertise. Cleaning is done with special anti-microbial cleaners and agents that remove mold spores from your home.
While we are in your home, we will also check that mold spores are not growing in your vent and ducting. HVAC systems are often home to mold and mildew. During our time in business, Rapid restoration recovery Inc Juno Beach has learned to check all parts of the property for mold. Once we have completed the removal and remediation process, we issue what we like to call a "mold warranty."
Water Restoration in Juno Beach, FL
Mother Nature loves nothing better than to surprise us. Sometimes, we are treated to days of endless sun, but there are other times when what she throws at us even threatens our lives.
Natural high water is becoming more frequent along the Florida coastline. As ocean water levels continue to rise due to global warming, both high tides and severe storms threaten our homes and businesses.
We can do a lot to prevent damage, but not always. When things go wrong, and your home is inundated with water, there is not much you can do until the water level has gone down.
Rapid restoration recovery Inc Juno Beach can help coastal-based home and business owners recover from water inundation. Never lose sight of the fact that personal safety is important. Call 911 and then go to a safe place.
Sanitization and Cleaning Juno Beach, FL
If you have experienced flooding, you will know that the water entering your home during a flood is not clean. It often contains a large volume of mud. On occasion, it can even contain untreated sewage. Needless to say, this is a serious risk to human health.
It is easy to understand that you want to clean your property yourself, but it is not such a good idea. A professional cleaning and property restoration company will not only remove the water. They will also help with the cleanup of dangerous contaminants present in the flood water.
Rapid restoration recovery Inc has over 10 years of experience in dealing with flooding in Juno Beach and Palm Beach. Don't risk your own health and safety. We are always happy to help in emergency situations.
Leak Detection Services in Juno Beach, FL
What causes mold? Water damage from sea and rainwater causes mold to grow. But, it is not unusual for mold to be caused by leaking pipes.
A pipe may not burst. Instead, it may leak slowly over time. Even dry walling can soak up slow leaks. You may only become aware that you have a problem when you find a damp or moldy patch on the wall.
If this happens to you, please get in touch with Rapid restoration recovery Inc. Their home service team is happy to find the leak and deal with any mold caused by the leak.
Leaks often happen in older pipes when the lining of the pipe or the insulation around the pipe starts to age.
Storm Damage Restoration in Juno Beach. FL
Predicting floods and storms is very challenging. The Florida weather service even struggles to get it right. As weather systems are becoming so unpredictable that it is hard to say where a storm or hurricane is going to land. Our warming oceans are behind this phenomenon.
Smaller as well as large storms cause serious damage. Property damage caused by storms can include anything from flooded floors to electrical damage. Before you enter your property again, you need to make sure it is safe.
Emergency services can help. But, during a major disaster, it is hard for them to get around all of the homes and businesses that need help. Rapid restoration recovery Inc offer a storm cleanup and recovery. Keep our contact details handy and get in touch when you need help.
Fire Damage in Juno beach, FL
Fire damage as a result of the weather is still relatively rare in Juno Beach, FL. But, what is the future? If we can expect more severe storms, the end result can also be more intense lighting strikes. As we all know, lighting can cause serious damage.
When your home or business is affected by fire, ash and soot are released into the property. Soot and ash are light and can end up anywhere including in your HVAC system.
Dirt and ash from fires can often contain carcinogenic substances which cause disease.
If you have experienced a fire in your home, professional cleaning and removal of ash and soot is a priority. Insurance companies often pay for this. Rapid restoration recovery Inc are happy to work with your home insurer. Call us and find out more about fire damage restoration.
Rapid restoration recovery Inc offer two premier home recovery services that operate on a 24-hour basis. We are proud of our fast response team that runs our biohazard cleanup service and vent cleaning.
Biohazard Cleanup and Crime Scene Cleanup in Juno Beach, FL
As part of our biohazard cleanup, we also offer a crime scene cleaning service.
Do we get biohazards in Florida? Yes, we do. For instance, old insulation material can contain dangerous substances such as asbestos and fiberglass. Nursing homes and hospitals often contract our biohazard cleanup team.
Our biohazard cleanup service is also available to schools and restaurants. Many restaurants and kitchens have their facilities deep cleaned at least once a year. More information about this service is available on our website.
Duct and Vent Cleaning in Juno Beach Florida-base
It is not only commercial establishments that have realized duct and vent cleaning is important. Homeowners are also having their HVAC ducts and vents cleaned more regularly.
Dust and dirt in air ducts and vents can lead to asthma, allergies, and respiratory problems.
Getting in touch with Rapid restoration recovery Inc Juno Beach is easy. You can contact us using the Chat Service on our website or give us a call. Our friendly team is always happy to help homeowners and businesses in Juno Beach, FL.  
943 Clint Moore Rd, Boca Raton, FL 33487
Servicing the following zip codes in Juno Beach FL
Restoration Services Near Me