WATER DAMAGE, MOLD REMEDIATION & FIRE DAMAGE BOCA RATON, FL
FREE INSPECTION WITH ALL OF OUR SERVICES
Welcome to Rapid Restoration Recovery INC.  The most trusted and technologically advanced emergency restoration company in South Florida.
Welcome to Rapid Restoration Recovery Inc Port St. Lucie FL
Emergency Restoration Company Port St. Lucie FL
When you need help after storm damage or flooding, the best thing you can do is to contact a reliable professional service. Rapid Restoration Recovery Inc has been providing an emergency response cleanup service in Florida for over a decade. Our team of experienced operators can help you with almost any disaster you may face. Top premier services from our company include flood and fire damage along with mold removal and disposal of biohazard materials.
All our team members are qualified to deal with the aftermath of property damage including the removal of mold, ash, and soot. To make sure you can return to your home as fast as possible, we hurry to the scene and make fast, accurate assessments ensuring you can return home as fast as possible.
We are licensed General Contractors and offer our services in many parts of the State of Florida.
At Rapid Restoration, we understand how stressful water damage and floods can be, so we'll work as quickly and efficiently as possible to handle the situation so you have minor disruption to you.
Rapid Restoration's mold remediation procedures are expertly designed to safely and completely remove all mold and mildew spores and contamination inside any type of building or structure.
Rapid Restoration's goal is to restore the damage, inconvenience and emotional stress associated with such a traumatic event and get your property restored back to its pre-loss condition as quickly as possible.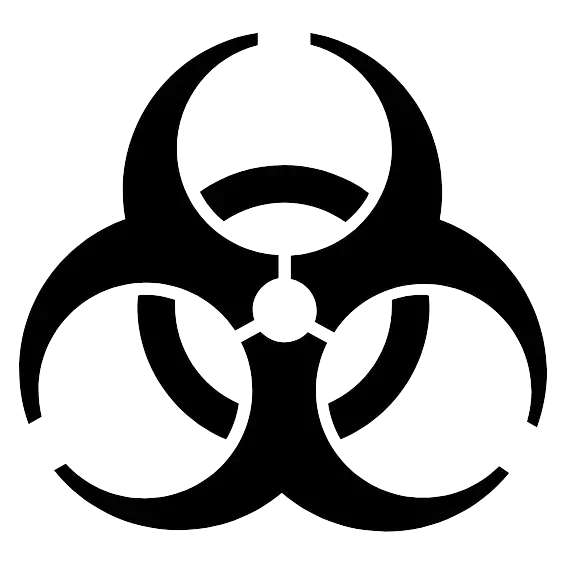 Biohazard & Crime Scene Cleanup
When Restoration services needed due to a death. accident traumatic event, chemical spills, sewage backups, hoarding, and more, are all considered hazardous waste disposals
and should be handled only  by a professional.
At Rapid Restoration we ensure that the inside of all ductwork and vents in your home or commercial building, such as the air ducts, dryer ducts, and even the trash chutes are free of dirt. debris and harmful pathogens and build up.
When you live in South Florida dealing with storms is inevitable. We have years of experience with storm damage and will assure it's done right and as quickly and efficiently as possible to get you and our property back to its pre-loss state.
Rapid Restoration in Port St. Lucie
Port St. Lucie is not only a top vacation hot spot for Americans and visitors from around the world. It is also a beautiful city to call home. Well known for its proximity to the water, it has become a popular place to settle down for young families and the not-so-young. If you are thinking about starting a business, Port St. Lucie is packed with business centers that are great for startups.
Water Damage and Mold Removal Specialists in Port St. Lucie
Are you looking for mold removal and mold remediation specialists in Port St. Lucie? Rapid Reconstruction Recovery Inc has been working in the local area of Port St. Lucie for more than a decade. During that time, we have helped many local residents and business recover their homes from water damage and storm damage.
As we all know, damage from storms and hurricanes is on the increase. We believe that making an initial assessment of the damage is essential. Once we have done this, we go ahead and give you an estimate when it comes to repair costs. Thanks to our experience, we can also give you an idea of how long it is going to take to fix and repair any damage to your Port St. Lucie property
Rapid Restoration is the #1 Emergency Restoration Company in the disaster relief industry. LICENSE# MRSR3207 Commercial and Residential Emergency Restoration Contractor.
Mold Remediation in Port St. Lucie
Living close to the ocean is a wonderful experience. However, it does have its downsides as well. As you will know, living this close to the water, or on the water, means that humidity levels are high. Combating mold and mildew is something many Florida residents find themselves doing.
You don't have to face dealing with mold and mildew on your own anymore. Our mold removal team is happy to remove and remediate any damage it may have caused. Unfortunately, both mold and mildew spores can cause serious damage to property. As a responsible homeowner, it goes without saying you want to enjoy a safe and healthy living environment. The same goes for business owners. Providing staff with a healthy workplace is essential when it comes to having a productive business.
Water Restoration In Port St. Lucie
After a storm or a fire, it is important to return your home to normal everyday living conditions. When there has been a fire, there is a chance your property has suffered water damage. In the case of storms, property water inundation is a common problem.
When it comes to water entering your property, safety should be your first priority. Don't hesitate to leave your home if you think flood waters are going to enter your home or business premises. Instead, get out and call 911. It is important for emergency services to know your area is experiencing flooding.
Cleaning and Sanitization Services in Port St. Lucie
Sanitization and cleaning are two more services offered by Rapid Restoration Recovery Inc. We can help you with everything from regular house cleaning to sanitization projects. This service is available to landlords as well as homeowners. Maybe you rent out a property and the tenant has left it in a mess. We are more than happy to clean up and return the property to a habitable condition.
We also provide commercial cleaning services. It is a wide-ranging service covering everything from office blocks to hospitals. School and nursing home cleaning are two other cleaning services we can help you with. We also clean gyms, daycare centres, restaurants, and retail complexes. Find out more about this service under cleaning on our site.
Leak Detection in Port St. Lucie
One of the more popular services offered by us at Rapid Reconstruction Recovery Inc Port St. Lucie is our leak detection service.
Finding and identifying leaking water or sewage pipe is often challenging. If you suspect you have a leak in your home or business location, please do not hesitate to contact us. We use infrared technology to help us detect leaks. Dealing with leaks is an excellent way of controlling the humidity and mold infestation in a property. If you would like to know more about this service, please feel free to get in touch.
Storm Damage Restoration Port St. Lucie FL
This is a serious issue. Yes, hurricanes cause serious damage. But, so can less severe storms. If a storm or hurricane has damaged your home, we can help you to restore it to its original glory.
Most of the time, you will find storm damage is covered by your home insurance policy. If it is not, we like you to know that our cleanup rates for storm damage restoration are not overpriced. Don't try to go it alone. We have the specialist equipment and knowledge to help you clean up damage from storms or hurricanes safely and effectively.
Fire Damage in Port St. Lucie
Even smaller fires can cause serious damage. The fire in itself causes damage, but if you have to call the Fire Department, their use of water can lead to further damage. Often we find that damage from a house fire causes as much damage as a flooding or storm event.
But, there is a further problem when it comes to fire damage. Soot and ash from the fire quickly spread throughout a property. Once the fire has been put out, you probably find yourself faced with a layer of ash and soot.
Our advice is to not try to clean up this on your own. Soot and ash particles are packed with carcinogenic materials which pose a serious risk to your well-being. In our eyes, soot and ash are considered serious health hazards.
Crime Scene Cleaning and Biohazard Cleaning
Biohazard crime and crime scene cleaning are two of our more extraordinary services. They are not called on very often, but there are times when they are needed by businesses and local residents in Port St. Lucie.
Our biohazard cleaning service is the service to use if you find yourself faced with a hoarder situation. Just give us a call, and we will take of everything for you. Crime scene cleaning is self-explanatory. Hopefully, you will not have to call us out for this service.
If you do have to call us out for any of the above services, we would like you to know they are available 24/7. Remember that building materials can contain dangerous compounds including asbestos and glass fibers.
HVAC System Cleaning
Cleaning of air ducts and vents is an essential part of a clean home or business. Vents and ducts are great places for mold and mildew to multiply and grow. If you have noticed an unpleasant odor in your home, it could be a sign that your HVAC system needs deep cleaning. We can help you with this.
Air duct and vent cleaning are also available on short notice. If you need our help, please contact us to find out more.
Cleaning vents and ducts help to reduce the risk of fire in a home. Grease and dirt particles buildup. Under the right circumstances, this can lead to serious fires breaking out in your home.
Sneezing and breathing problems are clear indications that you may have a problem with the cleanliness of your HVAC system and vents. Cleaning your HVAC system helps protect you and your family from common allergens and infections.
943 Clint Moore Rd, Boca Raton, FL 33487
Servicing the following zip codes in Port St. Lucie, FL
Restoration Services Near Me
Zip codes: 34945, 34952, 34953, 34957, 34982, 34983, 34984, 34986, 34987, 34990, 34994.