WATER DAMAGE, MOLD REMEDIATION & FIRE DAMAGE Hypoluxo, FL
FREE INSPECTION WITH ALL OF OUR SERVICES
Welcome to Rapid Restoration Recovery INC.  The most trusted and technologically advanced emergency restoration company in South Florida.
Welcome to Rapid Restoration Recovery INC.  The most trusted and technologically advanced emergency restoration company in Hypoluxo, FL
Rapid Damage Restoration Services in Hypoluxo FL
Hypoluxo is a small town located directly on the ocean side of Palm Beach. This small close-knit community is situated on the main waterways in Palm Beach. A rather exclusive place to live but perfect for both families and seniors. If you enjoy an active lifestyle and like to take part in water sports, Hypoluxo is the perfect place to call home. Businesses also thrive in the local area.
Unexpected emergencies and natural disasters do happen. When you have experienced an emergency or unexpected event, knowing that you have someone you can trust helps a great deal. When it comes to disasters and emergencies, Rapid restoration recovery Inc is one of the organizations in Florida you can turn to. The company has over a decade of experience working in the Hypoluxo FL area.
At Rapid Restoration, we understand how stressful water damage and floods can be, so we'll work as quickly and efficiently as possible to handle the situation so you have minor disruption to you.
Rapid Restoration's mold remediation procedures are expertly designed to safely and completely remove all mold and mildew spores and contamination inside any type of building or structure.
Rapid Restoration's goal is to restore the damage, inconvenience and emotional stress associated with such a traumatic event and get your property restored back to its pre-loss condition as quickly as possible.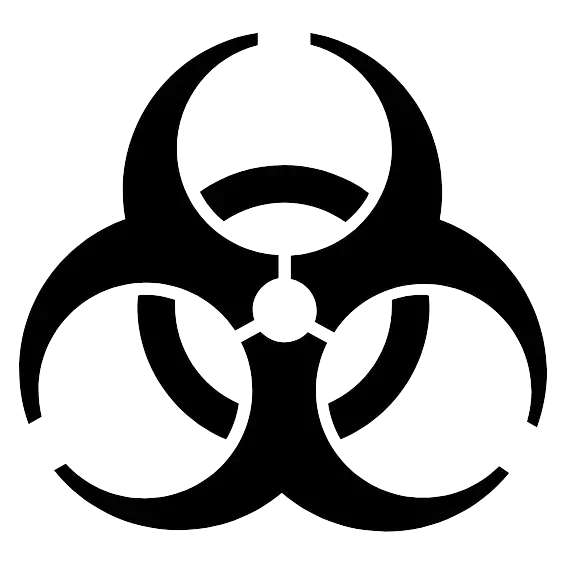 Biohazard & Crime Scene Cleanup
When Restoration services needed due to a death. accident traumatic event, chemical spills, sewage backups, hoarding, and more, are all considered hazardous waste disposals
and should be handled only  by a professional.
At Rapid Restoration we ensure that the inside of all ductwork and vents in your home or commercial building, such as the air ducts, dryer ducts, and even the trash chutes are free of dirt. debris and harmful pathogens and build up.
When you live in South Florida dealing with storms is inevitable. We have years of experience with storm damage and will assure it's done right and as quickly and efficiently as possible to get you and our property back to its pre-loss state.
Welcome to Rapid restoration recovery Inc Hypoluxo FL
The experienced team that forms the backbone of Rapid restoration recovery Inc help both homeowners and businesses with recovering and restoring damaged property. In Florida, the most common causes of home restoration include fire and water damage. Mold removal is another reason for Hypoluxo residents to contact Rapid restoration recovery. The company is a fully licensed general contractor.
As it is located close to the ocean and on the waterways, life is sometimes challenging in Hypoluxo. Water damage is a common problem. Rapid Reconstruction and Recovery Inc often find themselves called out to deal with water issues and mold removal. Still, Hypoluxo is a wonderful community.
Rapid restoration recovery Inc Hypoluxo offers a full range of services in the area. On top of the list for many Hypoluxo residents is perhaps the company's mold remediation service. But, the company also provide other essential services in the area. On the list of services, you find the following:
List of services:
When you would like to know more about any of the services offered, all you have to do is to call Rapid restoration recovery Inc. Some of their services are available 24/7. They include biohazard removal, crime scene cleanups, and vent cleaning.
Rapid Restoration is the #1 Emergency Restoration Company in the disaster relief industry. LICENSE# MRSR3207 Commercial and Residential Emergency Restoration Contractor.
Professional Mold testing and Removal Hypoluxo FL
Do you have mold problem and live in Hypoluxo? Mold and dampness problems are not unusual in this part of Palm Beach.
Your home and business are probably located next to the ocean or on one of the waterways. Mold and mildew are part of everyday life. Keeping up with regular cleaning is important. But, there are going to be times when you need to call in a professional mold remediation service.
Mold can quickly grow in all parts of the home. Mildew and mold do not thrive in bathrooms and damp areas. Although it is more common in wet areas, it can also be found in other parts of the home. If you had water come in after a rainstorm, you may find mold growing in surprising parts of your home. Rapid Reconstruction and Recovery Inc Hypoluxo use anti-microbial remedies to remove mold. They also have special equipment they can use to dry out hard to get to areas.
Water Restoration in Hypoluxo FL
Why do I need water restoration? To many, the term sounds a bit strange. Water restoration has nothing to do with restoring mains water to a property. Rather it has to do with carrying out repairs related to water damages. That can include everything from cleaning the property to removing flood waters that may have entered.
Water can cause tremendous damage. The first objective is to remove excess water and then recover the property. That often involves drying out and removing any mud. The weather is becoming increasingly difficult to predict, so we are likely to experience more flooding along the Florida coast. Protecting property and life are both important.
Cleaning and Sanitization in Hypoluxo FL
Cleaning and sanitation projects are an important part of our work. We offer daily office cleaning and other regular cleaning services. One of our cleaning services that are popular in Hypoluxo FL is our deep cleaning service.
We offer this premier service to both private residents and commercial enterprises. This is a list of businesses and public institutions that use the service:
Schools
Offices
Gyms
Bars
Restaurants
Hospitals
Nursing homes
Nightclubs
When you want to find out more about any of our cleaning services in the Hypoluxo area, we are only a phone call away.
Leak Detection in Hypoluxo FL
Leaking water or sewage pipes are two of the most common reasons for water leaks in a home or other property. Of course, when it is a sewage pipe causing the problem, you can normally detect a foul smell.
When the leak is in a regular water pipe, the leak is often more challenging to find. It can even take some time for it to "become visible" in the home. Often, it is not until we notice a damp spot on the wall, we realize we have a water leak. If you can't find the leak yourself, contact Rapid restoration recovery Inc Hypoluxo FL. They will help to find the leak and assist with any needed restoration.
Storm Damage Recovery in Hypoluxo FL
What is happening to the climate? That is a question many Florida homeowners ask themselves daily. Unexpected weather events are taking place with greater frequency and intensity. Storm damage from severe rainstorms and hurricanes seems to be the new normal.
Your first priority should be protecting yourself, but damage to property plays on most of our minds. Make sure you are insured. Rapid restoration recovery Inc Hypoluxo work with all major insurers. If you need emergency assistance with storm damage and cleanup, please do not hesitate to contact us.
Fire Damage in Hypoluxo FL
The Fire Department is great at putting out fires. But, you are still left with a massive cleanup operation on your hands. Soot and ash easily end up in all parts of the home. Ash particles bury them in carpets. Don't worry, we can help you to recover your smoke-damaged carpets if they have not been damaged by the fire itself.
The first thing we will do is to clean them. Removing ash and soot may not eliminate the odor, but it does remove harmful particles found in both soot and ash. Carcinogen materials are known to cause illness in both us humans and our pets. Once we have cleaned your carpets, we will deodorize them to remove the odor of smoke.
As soon as your home is safe, you can return. Our aim is always to get back home as soon as possible.
Crime Scene Cleaning and Biohazards In Hypoluxo FL
It sounds surprising, but biohazards are found in Florida. As a matter of fact, they can be found in many parts of your property.
 If you have just bought a home, and discover liquids in the garage that you don't know what they are, consider giving us a call. We will remove them and dispose of them under controlled conditions.
We come across biohazards in many different circumstances. Hoarder cleanups often involve the removal of biohazards. Crime scene situations are also considered a biohazard risk.
Duct and Vent Cleaning
Do I need to worry about keeping the vents and ducts in my HVAC system clean? Yes, you do. A buildup of grime and dirt do not only cause bad odors in your property. Grease is often found in our kitchen vents. In a worst-case scenario, that can lead to a fire outbreak.
Nursing homes, day-care centres, and hospitals should also have their ducting cleaned regularly. It goes without saying that commercial restaurants must have their kitchen ducting and venting cleaned.
Rapid restoration recovery Inc is proud to serve the Hypoluxo community. If you have a cleaning problem or mold problem affecting your home or business, please give us a call.
Our office team is happy to help. One of our technicians will make an appointment and let you know we can help. Don't forget our biohazard, crime and vent cleaning services are available 24 hours a day 7 days per week.
943 Clint Moore Rd, Boca Raton, FL 33487
Servicing the following zip codes in Hypoluxo FL
Restoration Services Near Me