WATER DAMAGE, MOLD REMEDIATION & FIRE DAMAGE HAVERHILL, FL
FREE INSPECTION WITH ALL OF OUR SERVICES
Welcome to Rapid Restoration Recovery INC.  The most trusted and technologically advanced emergency restoration company in South Florida.
Welcome to Rapid Restoration Recovery INC.  The most trusted and technologically advanced emergency restoration company in Haverhill, FL
The Best Rapid Restoration Service in Haverhill, FL
Haverhill is a town located in the Palm Beach area in Florida. It is located close to Mounts Botanical Gardens. It is a fairly quiet residential neighborhood with many beautiful homes. Haverhill is a great place to live with your family or start a Florida-based business enterprise.
Living in Haverhill Florida does mean you may face a few challenges from time to time. Heavy rainstorms and hurricanes roll in from the Atlantic Ocean during certain times of the year. The high humidity levels also lead to problems with mold and mildew. Rapid restoration recovery Inc Haverhill, Fl can help with mold remediation and other property services including deep cleaning.
At Rapid Restoration, we understand how stressful water damage and floods can be, so we'll work as quickly and efficiently as possible to handle the situation so you have minor disruption to you.
Rapid Restoration's mold remediation procedures are expertly designed to safely and completely remove all mold and mildew spores and contamination inside any type of building or structure.
Rapid Restoration's goal is to restore the damage, inconvenience and emotional stress associated with such a traumatic event and get your property restored back to its pre-loss condition as quickly as possible.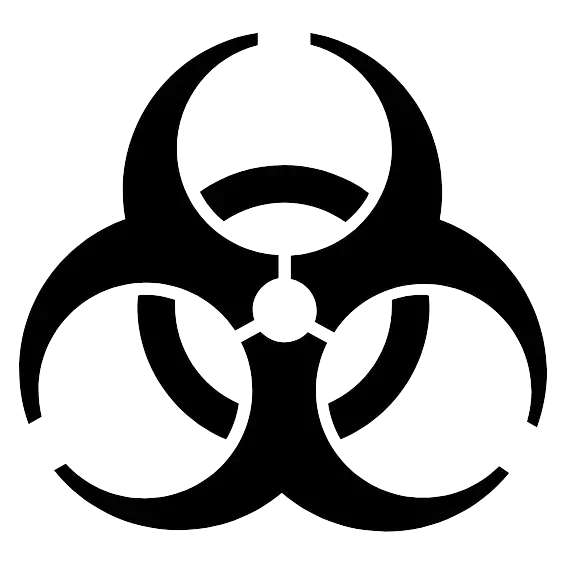 Biohazard & Crime Scene Cleanup
When Restoration services needed due to a death. accident traumatic event, chemical spills, sewage backups, hoarding, and more, are all considered hazardous waste disposals
and should be handled only  by a professional.
At Rapid Restoration we ensure that the inside of all ductwork and vents in your home or commercial building, such as the air ducts, dryer ducts, and even the trash chutes are free of dirt. debris and harmful pathogens and build up.
When you live in South Florida dealing with storms is inevitable. We have years of experience with storm damage and will assure it's done right and as quickly and efficiently as possible to get you and our property back to its pre-loss state.
Welcome to Rapid restoration recovery Inc Haverhill, FL
When you have to deal with an emergency or natural disaster, you need someone by your side that you can trust. Rapid restoration recovery Inc Haverhill is a leading Florida recovery specialist. During our decade in business, we have helped many Florida homeowners and business owners deal with emergency events including flooding and fire. We help you to recover your property so that you can return home or back to your workspace.
Our experienced project manager and technicians are trained in everything from cleaning to dealing with fire cleanups. We can also help you with mold removal and mold remediation. If you find yourself faced with a hoarder situation, we can help you to clean up safely.
We are one of the few licensed general contractors working in the Palm Beach area. Our ultimate goal is always to recover your property so that you can get back home.
Rapid restoration recovery Inc is proud of the services we provide in Palm Beach and the surrounding area. We can help you with many of the things you associate with home recovery. One of our most called-on services includes mold remediation. High humidity and warm weather cause problems with mold in Haverhill, FL. Mold causes property damage and can also lead to health problems.
If you do find yourself faced with mold or water damage, all you have to do is to pick up the phone and call us out. Before we start any work, we assess the situation and give you an estimate. We are happy to work together with your insurance company making sure we follow their guidelines.
Rapid Restoration is the #1 Emergency Restoration Company in the disaster relief industry. LICENSE# MRSR3207 Commercial and Residential Emergency Restoration Contractor.
Mold Remediation in Haverhill, FL
Why do we talk about mold remediation so much? As professional contractors, we know what a serious issue mold is for both homeowners and businesses.
The more we learn about mold, the more we realize what a serious effect it can have on our lives. Mildew and mold spores can settle more or less anywhere in your home. The long-term presence of mold can also lead to serious health issues including asthma and respiratory disease.
During our time in business, we have developed to safely and effectively remove mold from properties. Mold spores can take hold anywhere. Not only do they like to grow on walls, but they can also be found in soft furnishings including your carpets. If you think you have a problem with mold in your home, we are only a phone call away.
Water Damage Restoration Haverhill
No matter how much effort you put into protecting your home, Mother Nature often has other ideas. Our climate is rapidly changing. The effects of global warming are not only threatening people in other countries, it's impact is felt here in Florida as well. Storm damage can lead to serious flood and property damage. 
When it comes to storms and hurricanes, personal safety is the top priority. If you think your home is about to flood, get out and stay out. Call 911 and get to safety. After the emergency is over, call us and we can help you to recover your home. Water damage and water restoration are two things Rapid restoration recovery Inc Haverhill is very good at.
Deep Cleaning and Sanitisation in Haverhill, FL
Deep cleaning is one of our top service requests. We can help with deep cleaning your property before your move out or deep cleaning your new business property. Living and working in a clean environment makes us feel so much better. Your home or workspace smells better. Coming home or going to work becomes a joy.
Rapid restoration recovery Inc Haverhill provides cleaning services right across the local area. Our cleaning team works in schools, day centers, hospitals, and offices. We can also help you to clean your bar, nightclub or restaurant. Commercial kitchen cleaning is another service we offer in Haverhill and the surrounding Palm Beach area.
Leak Detection in Haverhill, FL
Why is it so important to fix a leak? There are many reasons why you should fix a link. First of all, leaking pipes add extra costs to your water bill.
Undetected leaks also lead to rot and mold growth in your home. As we already mentioned, mold is a serious problem that we often underestimate.
Tracing a leak is a challenge. Don't worry, Rapid restoration recovery Inc operates a specialist leak detection service. If you can't find the leak, give us a call and we will help you. If the leak has caused water damage, we can help you to fix it.  Leak detection is just one of the many services we offer Haverhill residents and businesses.
Storm Damage Recovery and Restoration in Haverhill, FL
How do you clean your home after storm damage? It is not easy to do. Storms and heavy storms leave a trail of destruction in their path. Mud and dirty water often enter homes and businesses. Both can contain contaminated particles including bacteria which can threaten human health. If you have experienced storm damage, trying to recover your home on your own is not the best option.
Rapid restoration recovery Inc offers a storm damage recovery service in Haverhill and other areas along the Palm Beach coast. We can help you to dry out and safely clean your home. As a storm damage recovery service, we have access to all of the specialist cleaning equipment that is needed. You can find out more by giving us a call.
Fire Damage in Haverhill, FL
Heat and the fire itself both cause damage. But, the after-effects of a fire are also devastating. Soot and ash quickly deposit themselves all over your home. Often when Rapid restoration recovery Inc Haverhill cleans homes after a fire, we find soot and ash in the HVAC system as well.
The only way you can make your home safe and habitable again is to remove all traces of soot and ash. Contaminants in soot and ash can have carcinogenic effects or lead to other health problems. We never underestimate the importance of professional fire cleanup. Don't try to go it alone, let us help to get you back into your home safely.
Crime Scene Cleaning and Biohazards In Haverhill, FL
Severy mold problems can cause biohazards. Also, insulation materials found in old buildings qualify as biohazards.
Under this category of cleaning, we also like to add hoarder cleanups. Perhaps you are faced with cleaning up a hoarder situation after the death of a relative or tenant eviction. We can help to ensure your property is made safe and hygienically clean again. Rapid restoration recovery Hill also offer a pet odor deodorizing service.
Air Duct and vent Cleaning
Never underestimate how important it is to clean vents and HVAC air ducts. You should really aim to have your air vents and ducts cleaned once a year. If you notice a dusty or musty smell coming from your HVAC system, it indicates that you have dust and grime in your vents.
Vent cleaning and duct cleaning are also important parts of good kitchen hygiene in commercial kitchens. A buildup of grease and dirt is not only unsafe when it comes to food preparation. It can also cause fires.
Our vent cleaning and biohazard cleaning services operate 24 hours per day, 7 days per week. If you need help urgently, please give us a call. We can normally help at very short notice.
When you want to know more about any of our other services, you can call us or use the contact form on our site. The friendly Rapid restoration recovery Inc team is always happy to help.
943 Clint Moore Rd, Boca Raton, FL 33487
Servicing the following zip codes in Haverhill FL
Restoration Services Near Me