WATER DAMAGE, MOLD REMEDIATION & FIRE DAMAGE DEERFIELD BEACH FL
FREE INSPECTION WITH ALL OF OUR SERVICES
Welcome to Rapid Restoration Recovery INC.  The most trusted and technologically advanced emergency restoration company in South Florida.
Rapid Restoration Recovery INC is the most reliable and technologically advanced emergency restoration company in Deerfield Beach FL
The Best Deerfield Beach, FL Rapid Restoration Service
Deerfield Beach is a city located in southeast Florida, slightly set back from the oceanfront. The area offers many opportunities for both visitors and residents to enjoy and explore, including great business opportunities and places to live.
The climate in this location is constantly changing and difficult to predict. The summers are usually hot, however, there are times throughout the year when the weather can be quite unpleasant. One of the most common issues facing property owners is water damage due to flooding or heavy rains. Additionally, because of the high humidity levels present throughout much of the year, mold often becomes a problem in homes and businesses located here.
Welcome To Rapid Restoration Deerfield Beach, FL
At Rapid Restoration, we understand how stressful water damage and floods can be, so we'll work as quickly and efficiently as possible to handle the situation so you have minor disruption to you.
Rapid Restoration's mold remediation procedures are expertly designed to safely and completely remove all mold and mildew spores and contamination inside any type of building or structure.
Rapid Restoration's goal is to restore the damage, inconvenience and emotional stress associated with such a traumatic event and get your property restored back to its pre-loss condition as quickly as possible.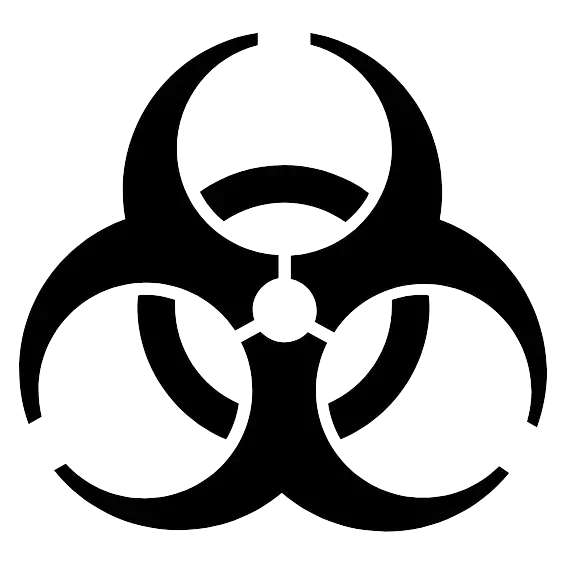 Biohazard & Crime Scene Cleanup
When Restoration services needed due to a death. accident traumatic event, chemical spills, sewage backups, hoarding, and more, are all considered hazardous waste disposals
and should be handled only  by a professional.
At Rapid Restoration we ensure that the inside of all ductwork and vents in your home or commercial building, such as the air ducts, dryer ducts, and even the trash chutes are free of dirt. debris and harmful pathogens and build up.
When you live in South Florida dealing with storms is inevitable. We have years of experience with storm damage and will assure it's done right and as quickly and efficiently as possible to get you and our property back to its pre-loss state.
Welcome To Rapid Restoration Deerfield Beach, FL
In unfortunate times of disaster or emergency, it is crucial to have a relatable and dependable organization by your side. Rapid restoration recovery Inc Deerfield Beach in Florida specializes in handling such cases with the utmost care. We are fully licensed for emergency remediation and restoration services– putting your mind at ease should be our number one priority.
The company provides emergency services for fires, floods, and water damage. The team specializes in mold remediation and biohazard cleanup. You can request assistance with clearing up after an incident involving water or fire. Skilled technicians can help with sanitization and remediation treatments.
Rapid restoration recovery Inc offers cleaning and sanitation services in a wide variety of locations, including:
Schools
Hospitals
Homes
Businesses
Daycare centers
Stores
Offices
Rapid Restoration is the #1 Emergency Restoration Company in the disaster relief industry. LICENSE# MRSR3207 Commercial and Residential Emergency Restoration Contractor.
Mold Remediation Deerfield Beach, FL
At Rapid Restoration Recovery Inc, we are pleased to offer our world-renowned mold remediation services. Our dedicated and experienced team of specialists can quickly and effectively remove any mold infestation in your home or office, as well as provide you with advice on how to prevent future problems.
In addition, all of our clients receive a free warranty upon completion of the project. If you have any concerns about mold, mildew or dampness in your property, please do not hesitate to give us a call today to find out more about our innovative Mold Remediation Services!
Water Damage Restoration Deerfield Beach FL
When you can't seem to find the source of your water leak, don't waste time continuing the struggle by yourself. Call Rapid Restoration Recovery Inc Deerfield Beach and their experts will be more than happy to help. They're quick in finding leaks as well as locating points of entry for water into your home–all while being safe. You should also know that they professionally clean and sanitize too!
At Rapid Restoration Recovery Inc, we have a team of specialists who are experienced in deep cleaning and sanitation. We offer these services for both residential and commercial locations in Deerfield Beach, FL. In addition to our emergency services, we also provide general cleaning services for residences and businesses alike.
Storm Damage Recovery in Deerfield Beach
Storms, hurricanes in particular, are a leading cause of damage to both businesses and private residences in Deerfield Beach, Florida.
If you find yourself caught in the path of such a storm, your first priority should be finding shelter. However, even after you and your loved ones are safe, it's likely that your home or property will still weigh on your mind. After all, cleaning up post-storm is no easy feat – something best left to the professionals.
After a storm, make your home safe and habitable again by contacting Rapid Restoration Recovery Inc Deerfield Beach. You can easily get in touch with them by visiting their website or giving them a call.
Dust and dirt in air ducts can rapidly accumulate if left unchecked, which could then lead to health problems like asthma or chest pain. Furthermore, grease build-up in restaurants increases the fire hazard. If you own a professional kitchen, it is essential to have vents and air ducts cleaned on a regular basis.
The emergency services provided by our company include professional air duct cleaning that is available on short notice to restaurants, schools, day centers, residential homes, and hospitals. If you need help urgently, please contact us by phone.
When you need emergency assistance with restoration, mold remediation, and deep cleaning, Rapid restoration recovery Inc offers a professional solution.
You can contact us on our website or call our friendly office-based team. Remember that many of the services offered are available on an urgent or emergency basis.
943 Clint Moore Rd, Boca Raton, FL 33487
Servicing the following zip codes in Deerfield Beach FL
Restoration Services Near Me