THERE'S NO DAMAGE WE CAN'T MANAGE
Welcome to Rapid Restoration Recovery INC. The most trusted and technologically advanced Emergency Restoration Company in Boynton Beach, FL
Welcome to Rapid Restoration Restoration Company in Boynton Beach
When you find yourself dealing with an emergency, you need professional individuals that you can trust. Rapid Restoration Recovery is a Restoration Company in Boynton Beach Boynton Beach is there for you. As cleaning and home emergency response service, we have extensive experience in dealing with a range of emergencies, including flooding, fire, mold remediation, and property restoration. Dealing with emergencies is part of everyday life for us.
Our team of trained managers and qualified technicians are certified to deal with floods, fire, mold, and property damage. We rapidly assess the situation and come up with an action plan to clean and restore your property. Our teams use the latest high-tech sanitization and remediation techniques to deal with mold and damage.
A Leader in the Restoration Industry
Locally Owned and Operated
Top of line Restoration and Cleaning Equipment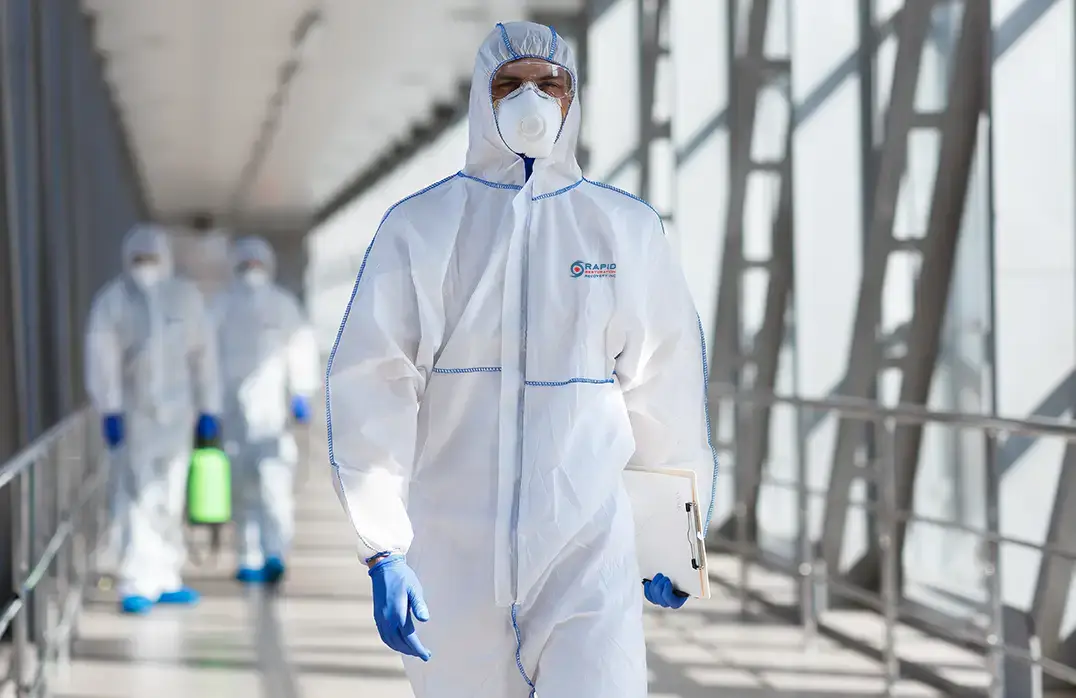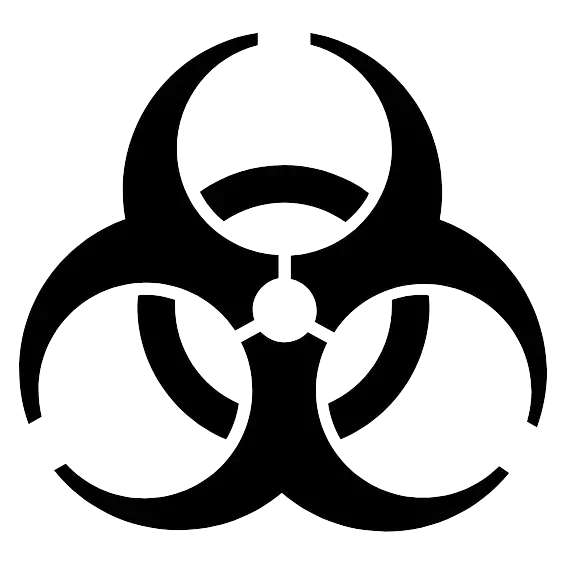 Biohazard & Crime Scene Cleanup
Boynton Beach, FL Damage Restoration Company
Boynton Beach in Palm Beach Country is a beautiful part of Florida to call home. This part of Florida is renowned for its stylish properties close to the ocean and open spaces. Many successful businesses thrive in the local area.
We are a Fully licensed general contractor by the State of Florida. As such, we are qualified to restore and repair your business or residence back to its original condition.
For local residents, Boynton Beach can be a challenging place to live. The high humidity level and proximity of the ocean can lead to problems with dampness both in local residences and business premises. When you need help with water damage or mold removal, please do not hesitate to give us a call. We are experts when it comes to dealing with all types of water damage restoration services in Boynton Beach.
The team at Boynton Beach Rapid restoration recovery Inc prides itself on providing the best home remediation services in Boynton Beach. We can help you to deal with persistent mold issues caused by water. Thanks to our years of experience, we are confident we can restore your home or business premises.
Our list of services includes:
From the moment you contact us, you can rely us on to do a good job and complete the job to an exceptional standard. We understand your home or business is an essential part of your life. When it comes to mold remediation and water damage repairs, we go above and beyond.
Water Cleanup & Extraction in Boynton Beach, FL
Water is only one natural element that threatens our homes. Today, with the effects of climate change on the increase, emergencies related to water are more frequent. Flooding from severe rainstorms is a serious problem for many Florida homeowners.
We can help you to restore your home as well as give you advice when it comes to water safety.
Safety First In Water Restoration
Needless to say, your first priority should be the safety of your family and yourself. If you notice water entering your home, you should call 911. Should it be appropriate, you should leave home. Two immediate concerns are electrical short incidents and personal injuries due to falling
Water Cleanup & Extraction in Boynton Beach, FL
Mold Remediation in Boynton Beach, FL
When you have a mold problem in your home, you should inquire about mold remediation in Boynton Beach.
It is vital you deal with the issue quickly. Mold spores spread fast leaving a trail of destruction. Professional mold removal is a technical process requiring experienced technicians. Our professional mold removal team members are all trained and carry the appropriate licenses. We are so confident in our skilled staff we are happy to issue a free written warranty on completion of the job.
Our mold remediation service in Boynton Beach has designed procedures that remove mold and mildew from all parts of your property safely and securely. We appreciate the importance of treating mold spores before they can take hold. To ensure excellent results, we use only the best equipment, including specialist machinery and anti-microbial cleaning agents. This is the best way to eliminate mold spores from your home or business premises.
Storm Damage Restoration in Boynton Beach FL
As we all know, the weather can change without warning. Fast weather changes are much more common than they were a few years ago. In recent years, we have seen rapid developing climatic changes leading to floods, fires, tornadoes and hurricanes. Any of these can have a devastating effect on your home or business.
Rapid restoration recovery Inc professionally trained team members are highly customer focused. We want to see you back in your fully restored home as soon as possible. Whether you have experienced minor or major damage, our goal is to help you get your home back in order. To complete the task, we have the best storm clean-up team backed up by experience and the right equipment for the task.
To find out more about our storm clean-up service in Boynton Beach, FL, please feel free to give us a call.
Leak Detection in Boynton Beach, Florida
One of the most common causes of mold is undetected leaks in pipes. It can happen in any home or business
If you suspect you have a water leak in any part of your home, you should contact Rapid restoration recovery Inc Boynton Beach at the earliest opportunity. Our rapid response team will find the leak and help to rectify the problem.
Rapid restoration recovery Inc has been offering leak detection services in the Boynton Beach area since we first set up our business in this part of South Florida.
Fire Damage Restoration in Boynton Beach, FL
Fire has a devastating effect on your home. Not only could you have to deal with structural damage. The soot left behind by a fire can be toxic. Even if the fire is contained in one part of the building, fine dust and soot can settle in other parts. The after-effects of smoke are another issue our professional team is trained to deal with.
We can help you to remove smoke damage and recover both your cherished possessions and home. Restoring your home to its pre-fire condition is an important part of a fire. We will ensure your home is both safe to return to and fully deodorized to eliminate unpleasant odors.
Rapid restoration recovery Inc Boynton Beach is the local expert when it comes to fire damage restoration. We pride ourselves on our rapid response and appreciate we may be expected to deal with a unique set of problems.
Our team will deal with all fire and smoke damage throughout your property. Our aim is always to get you safely back into your home or business as soon as possible.
Biohazard and Crime Scene Cleanup in Boynton Beach, FL
We have a rapid response team available 24 hours per day 7 days a week. If you need us, our team can be with you in 30 minutes.
In our daily lives, we can encounter biohazard materials in buildings and structures. You never know where you are going to find them. Biohazards can pop up in air ducts, vents, carpets and walls. Thanks to our experience, you can trust us to remove biohazards from your home or business safely and professionally.
We can also help you with hoarder cleanups making sure the property is clean and safe for you to enter.
Air Duct and Vent Cleaning in Boynton Beach
Rapid restoration recovery Inc also offer help with HVAC, dryer vent cleaning and air duct cleaning in the Boynton Beach area. Keeping your vents clean is an important part of home hygiene. Hazardous particles including mold and mildew are often found in dirty vents. Grime and grease can lead to outbreaks of fire.
Our air duct and vent cleaning technicians have all received up-to-date training and got the expert tools to do the job. On occasion, there may be an emergency. If you notice a smell of dust coming from your vents or air ducts, give us a call. On many occasions, we can offer same-day service.
Servicing the following zip codes in Boynton Beach FL
Restoration Services Near Me
#1 Restoration Company In Boynton Beach FL
The team at Rapid restoration recovery Inc Boynton Beach can help you with all of your needs when it comes to sanitizing and cleaning residential and commercial properties in Boynton Beach, FL.
Cleanliness and sanitary conditions go hand in hand with safety and the personal health of both family members and business staff. For instance, after a flood, mud containing contaminants or untreated water may enter your home.
We have the equipment and expertise required to clean and sanitize all areas of your home or business.
When it comes to commercial cleaning services in Boynton Beach, we can help with anything from general office cleaning to deep cleaning and specialist sanitization services. We appreciate the importance of providing staff members with a clean, safe workspace. Our aim is always to reduce the risk of infectious diseases and illnesses.
We offer our cleaning services to all businesses in Boynton Beach and the surrounding area. Our current list of customers includes office buildings, daycare centers and schools, restaurants and shops. We can help with specialist deep cleaning services in nursing homes and residential homes as well.
943 Clint Moore Rd, Boca Raton, FL 33487